4 Productivity Tips for Small Human Resources Departments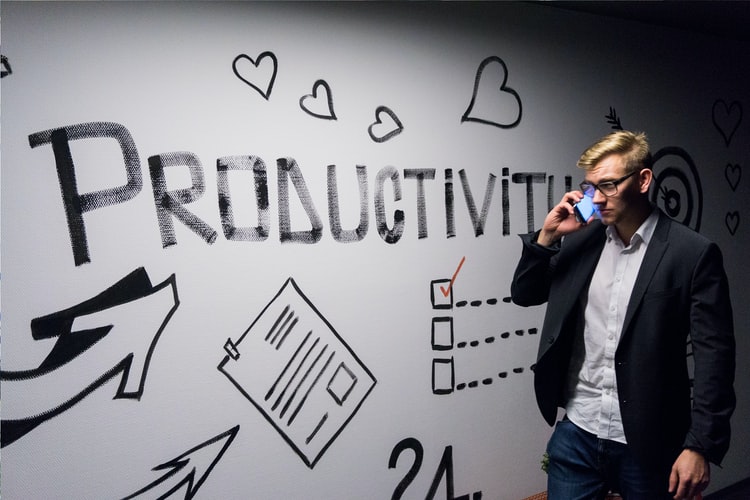 If you're part of a small Human Resources team - maybe you're even flying solo when it comes to HR in your organization - you probably, quite rightly, consider yourself a champion plate spinner. There are so many facets to HR that staying on top of everything can be a challenge even for large departments.
So just how do you cope when there are only one or two of you?
Whether you're trying to organize the company Christmas party or other corporate event, you're sourcing candidates to fill vacancies, you're implementing a new policy such as duvet days, or you're restructuring your onboarding process to include a new hire checklist for remote workers, your working week can vary wildly from day to day.
But the good news is that countless small businesses function perfectly well with a small, or even micro, Human Resources department - and, even if you're struggling right now, there's absolutely no reason why you shouldn't be able to make your life in HR easier and more streamlined too.
Take a look at our tips below and you should be well on your way to creating a more productive and stress-free Human Resources department.
4 Productivity tips for small Human Resources departments
Outsource payroll
Many organizations have turned to outsourcing as a way of dealing with payroll. This relieves you of the burden of issuing employee paychecks, and ensures that taxes and deductions are dealt with correctly.
Outsourcing payroll is especially useful if your talents lie more in dealing with people rather than figures, plus it will free up a large chunk of time - something that anyone working in HR will no doubt appreciate!
2. Automate recruitment
Sourcing candidates and recruiting top talent for your company's open positions is time consuming - especially if you're doing everything manually. That's why adopting an automated recruitment process is a must if you want to make life much easier whilst also providing a far better candidate experience.
And as we know, candidate experience is everything if you want to avoid being ghosted and ensure that your new hires become engaged and productive members of your organization.
Read more: 6 Tips to make Your Meetings More Efficient
When choosing a sourcing and recruitment software platform to implement, do your research and make sure it's the right choice for your industry. You may well be perfectly fine with a standard solution, but if you work in a niche area, such as agriculture or the maritime industry, you will probably want to look for a more specialized system.
Read more: Here's the Lowdown on HR Systems and Talent Pipelines
3. Get managers involved
If you're a small company and subsequently have a small HR department, there's absolutely no reason why you shouldn't call upon your managers to help you out when it comes to recruitment.
A good recruitment platform will allow you to add team members to the backend so that you can give them access and invite them to read the CVs you receive from candidates.
Not only will this free up time for you in HR, but it also has the added benefit of giving managers the opportunity to find, and responsibility for finding, the candidate who will be the best match for their team.
There are other areas in which your managers can help alleviate some of HR's burden too. Training and career progression being one of them.
You will need to have a system in place whereby managers can easily track and log employee training and performance; there are plenty of employee training tracking software solutions on the market to choose from.
4. Streamline your onboarding process
Having a solid onboarding process for new hires is a must for businesses of any size. Good, informative and welcoming onboarding is all part of candidate and new hire engagement and goes a long way to making sure you create loyalty in your new recruits from the get go.
But having to perform onboarding takes time if you're utilizing a one-on-one (or even a one-on-group) approach.
Instead, you can make the entire process much simpler by ensuring that all the relevant information and documentation is easily accessible by a new employee and then handing over their actual orientation to their manager and team.
Read more: 4 Common Misconceptions About HR Information Systems
Create a new hire checklist so that you, and anyone you hand off to, knows exactly what steps must be taken in order to ensure a new starter has everything they need to settle in and start being productive from their very first day.
Read more: Why You Need a New Hire Checklist & How to Create One
Send your new recruits a welcome email with all the information they need to get started: from passwords and logins, to dress code, to start and finish times to who they should report to on their first day.
You should also create a central source (e.g. a company intranet or Google Drive) for all company related info from your employee handbook to annual leave policies to maternity and paternity allowances to what you expect from employees who are permitted to work remotely.
Not only will this make life easier for you in the long run, but it will make life simpler for your employees and managers too.
Life doesn't have to be stressful for solo or small HR teams
As someone working in Human Resources you're no doubt already a bit of an organizational whizz. But the trick to making your life easier at work is to embrace the tricks and tools that can help you take your HR team to the next level - even if that team consists of just you!
Don't be afraid to get other managers and teams involved - especially when it comes to sourcing and recruiting candidates and onboarding them.
And make the most of the wealth of software solutions and platforms that have been created to help HR departments be more productive.
It can be tempting to think that in a small company Human Resources will be fine by manually muddling through. (And it may take a little work to convince your boss to allocate some budget so that you can bring your department into the twenty-first century by implementing new software.)
But businesses of all sizes need to automate and streamline if they are to remain competitive in today's uncertain climate - and that includes yours.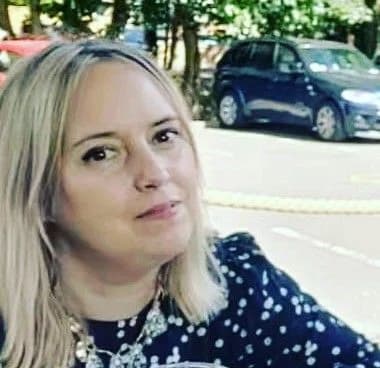 Eve Church
I'm a UK-based content writer here at Hezum. I've an interest in all things HR and company culture.
United Kingdom