What to Include on a Corporate Event Planning Checklist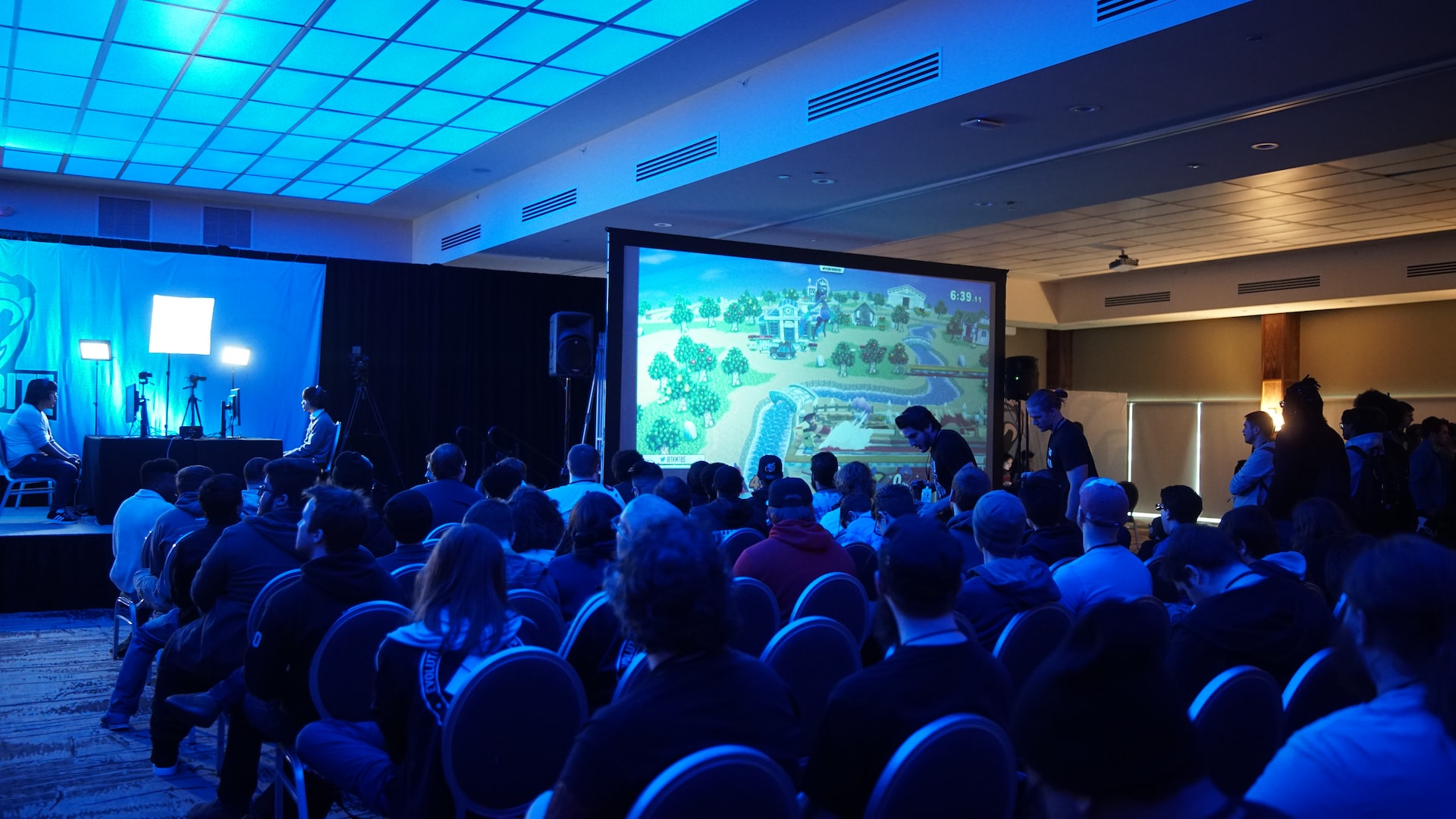 A checklist is the cornerstone of any accomplished project or process: From creating an intern onboarding checklist to checklists that help you manage your daily workflow to remote onboarding checklists for employees who work outside the office to corporate event planning checklists,
Having a step by step guide to remind you of all the different things you need to do is a roadmap to success.
And while you may regularly need to refer to your employee, remote, or intern onboarding checklist as you hire new people, one thing that you may not do as often is to plan corporate events. And this is one area where a checklist can really come in handy.
Read more: Why You Need a New Hire Checklist & How to Create One
There are so many things to take care of when planning any type of corporate function and so many potential bumps in the road (and downright disasters) that making sure you have all boxes checked and a solid Plan B put into place is crucial.
So with that in mind we thought we'd take a look at the things you need to include on a corporate event planning checklist.
What you need to include on a corporate planning checklist
Whether this is your first corporate event or your fiftieth, the only thing any two events have in common is that there is a LOT of organization and hard work that goes into them.
Given the amount of exposure and number of people involved, your personal and professional reputation are on the line, as is the image of your brand and/or company.
That means that you really do need to make sure you've taken care of every detail. So let's jump right into what your corporate event planning checklist should include.
Draw up a shortlist of places you might want to hold your event in.
We're not talking about hotels or venues just yet. If you're planning an international or national event with attendees from all over, you will first need to pick a city or location to hold it in.
And that means doing your research. Ideally you want to be doing this well in advance of the actual date of your event and by that we mean a good year and a half to two years in advance.
Creating a shortlist of potential cities is a good place to start. You could select five to eight possibilities and narrow it down from there.
Start your research by taking into account factors such as the nearest airport, flight costs and availability for your cities, how many potential venues are in each, how convenient public transport is, and how far away the location is for the majority of your attendees.
There are other factors to add to this section of your corporate event planning checklist too: What is the weather going to be like at the time of year you're holding your event? Is it going to be sweltering hot or unbearably wet and cold?
How safe is the city in general? Are there any other major events being held at the same time that might close roads or mean that venues and hotels are going to be fully booked up?
2. Narrow your search and pick your city.
To nail the ideal city or location for your event, you need to really dig deep. You've already determined that the cities on your shortlist could all potentially work, and now it's time to really scrutinize your locales.
Look at specifics such as whether the cities/places in question 'suit' your company brand and culture. Some cities are known for being tech hubs, while others are better known as 'party central'. What is the image you are trying to present and the end goal of your event?
If it's a conference about smart technologies, somewhere known for its innovation would probably be a better choice than a city renowned for its plethora of bars and clubs. However if you're throwing a bash to celebrate awesome end of year profits or to thank a big client, the latter might be more suitable.
3. Make a shortlist of suitable venues and/or hotels.
Now is also the time to hone in on a suitable venue. It doesn't matter how forward thinking or cool a city is, if they don't have a venue that suits your purpose, your event is not going to be the all-round winner you want it to be.
Is the function room the right size for the number of expected attendees? Does the venue portray an image that you want aligned with your company?
What kind of equipment, services and facilities can you expect from your venue? Is there adequate parking for your guests? What are the catering arrangements? Is the audio visual and other tech up to par?
A good tip is to check, not just the venue's own website, but to also see what reviewers online are saying about it. Check Google Images for real life guest and attendee photos and read reviews on Yelp, TripAdvisor and other similar sites.
If your event is not being held at a hotel, you need to make sure there are suitable, affordable hotels within walking distance of the venue.
4. Reach out to venues to gather quotes.
Now it's time to start contacting the venues and/or hotels on your shortlist to get an idea of costs. Make life easier for yourself by creating a Google Sheet or other spreadsheet so that you can see at a glance who you contacted, and how and when you contacted them.
This will make following up much easier in the event you can't get all the details you need right away, particularly if you filled in an online form or sent an email.
Once you start receiving quotes you'll need to check those against your budget. If any are coming in higher than you would have liked, go through them and see if there is anything you can remove or replace.
For example, do you really need fresh flowers at your conference? Does the venue allow you to use external vendors? If so you might be able to save on something such as equipment hire by using your own company or going direct to the source.
5. Go and check out your venues in person.
Seeing your prospective venue in person is a must. If you've ever looked at online photos of a hotel or vacation resort and been disappointed by the reality, you'll know exactly what we mean!
Photos are meant to make a place look inviting or stylish. It's advertising! And while many images do justice to a place, there are others that can make rooms look bigger, cleaner, better decorated, or less tired etc.
Also take note of the general ambiance when you arrive at a venue and note what the employees are like and how they behave. If anything (or anyone) isn't up to scratch, this could have an effect on your company's image and the ultimate success of your event.
6. Happy? It's time to sign on the dotted line.
Good news; you've found your perfect venue. But the hard work isn't over yet - not by a long shot! Once you've accepted a quote, it's time to sign a contract with your venue, but it is vital that you check every single word of it. Go through the contract, get a trusted coworker and/or your manager to do the same.
Ensure the room or area you originally requested is detailed in the contract as are the services and equipment you discussed. Get down to the nitty gritty by asking specifically what would happen if the venue is unable to deliver on any part of the agreement: How are you covered? Would you be refunded a certain amount?
Double check prices and make sure you know whether or not tax is included and if there are any hidden fees. Clarify with the venue wherever necessary. Also make sure you know exactly what the cancellation policy is before you sign.
7. Detail the specifics of your event.
Knowing exactly what is going to happen and when is a crucial part of your corporate event planning checklist. You really can't be too detailed here.
Go through the running order of your event as it happens - literally by the minute. You will need to know this in order to be able to fully flesh out your to-do list and make sure that you have absolutely everything covered.
Planning on welcoming attendees with a glass of bubbly or tea and coffee? Note it down and under this add additional bullet points for all aspects of that action.
For example: arrange the drinks with the venue or source your own beverages and make sure they will be delivered to the venue. Don't forget to factor in cups and saucers or glasses too.
This drilling down extends to every aspect of your event, from the slideshow that is running while the opening speech is being presented (create slideshow, procure equipment...) to the lunch break (determine dietary preferences, arrange catering...) to name tags (decide upon design, get manufactured or printed...) to the materials or gifts attendees will be given to take away at the end (decide upon materials, gifts or promotional goods, purchase said goods or create materials, source gift bags or folders...)
The last thing you want is to find that you can't get the equipment or other items that you need in time for your event or on the day. Make a list of everything you need to hire or buy and make sure you have them covered.
8. Invite your attendees and presenters.
It is imperative that you give anyone you want to attend your event ample notice so that they can pencil it into their diary and adequately prepare.
Initially you can send a calendar invite around eight to twelve months before the event date, but it is also good practice to follow this up with a phone call or an email too, particularly in the case of your directors, management, stakeholders, and guest presenters.
At around the six month mark send out 'save the date' invites to keep your event fresh in people's minds and to create a sense of anticipation.
Two months after this, so around four months before your event, you should start sending out links for registration. One handy way of keeping on top of signups (and your bounce rate) is to add a backend tracking tag to your registration link via Google Analytics.
This will allow you to see data such as how many people have clicked your link, how many have completed registration, and how many have clicked but not registered.
If you're getting large numbers of people clicking and not registering you might want to go back and take a look at your registration process or page in case it's not that clear or enticing.
Leave it another month (three months before the event date) and send out your final calls for registration.
9. Arrange transportation to and from the airport, if necessary.
The last thing you want is for your attendees to be left hanging at the airport and having to queue for hours for an expensive taxi cab to get to your venue. Make sure you find and vet a reliable company who can ferry your people to and from the airport.
Some things to take into consideration: Do they have the capacity to handle all of your expected attendees? What hours do they operate: business hours only or can they accommodate out of hour journeys?
10. Start finalizing all numbers and details.
Now you'll need to give the venue and/or hotel you've booked a final head count, especially if you have planned on catering for your event.
You'll also need to finalize the menus, including of course, taking into account various dietary requirements, restrictions and allergies as expressed by your attendees when they registered.
11. Write your agenda and a welcome message for registered attendees.
You'll need to make sure your guests or attendees know where to go and what to expect therefore your agenda should include the venue name and address, the date(s) of the event, the times and locations of all talks, presentations, activities etc. as well as break and meal times.
You should also include any relevant information that will help an attendee to prepare: for example, is there a dress code or do they need to bring anything with them?
It is a good idea to include the names, job titles and any other pertinent information about your presenters and speakers, as well as your own contact details in case anyone needs to get in touch with you about the event.
Meanwhile your welcome email or letter could include some text about the background of the event: why you're hosting it, what you hope to achieve through it, and what your attendees can expect to gain from it.
Send this information (by email or post) to all attendees around one month before the event is due to take place.
13. Make sure your team knows what to do on the day.
It's highly unlikely that you'll be organizing and hosting this event on your own, so it's crucial that your event planning team have been kept up to date all the way through the process. Add to your corporate event planning checklist a step for one final team meeting to make sure that everyone is in complete understanding of the part they have to play.
Make sure your coworkers and team are comfortable with executing their role and ensure they feel free to ask any questions to clear up any misunderstandings or queries. It's crucial that everyone works together like the proverbial well-oiled machine for your event to run smoothly and be a success.
Your corporate event planning checklist: conclusion
Planning and executing an event of any size can be daunting but our corporate event planning checklist should help you formulate some kind of plan.
We're sure there will be plenty of other things that occur to you during the course of organizing any kind of function, event, team building exercise, party or conference and that's why it's important to keep your checklist fluid.
After all, having a backup plan, being able to adapt at a minute's notice, and exercising flexibility while staying in control of your event and budget (and sanity!) is crucial for a successful outcome.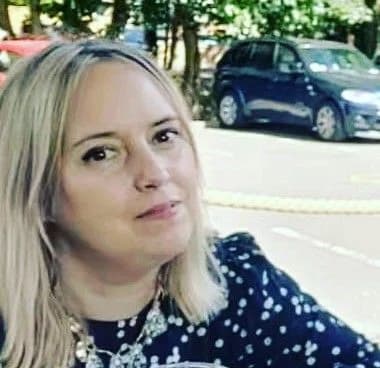 Eve Church
I'm a UK-based content writer here at Hezum. I've an interest in all things HR and company culture.
United Kingdom