5 Team Building Ideas To Do in the Office That Don't Suck!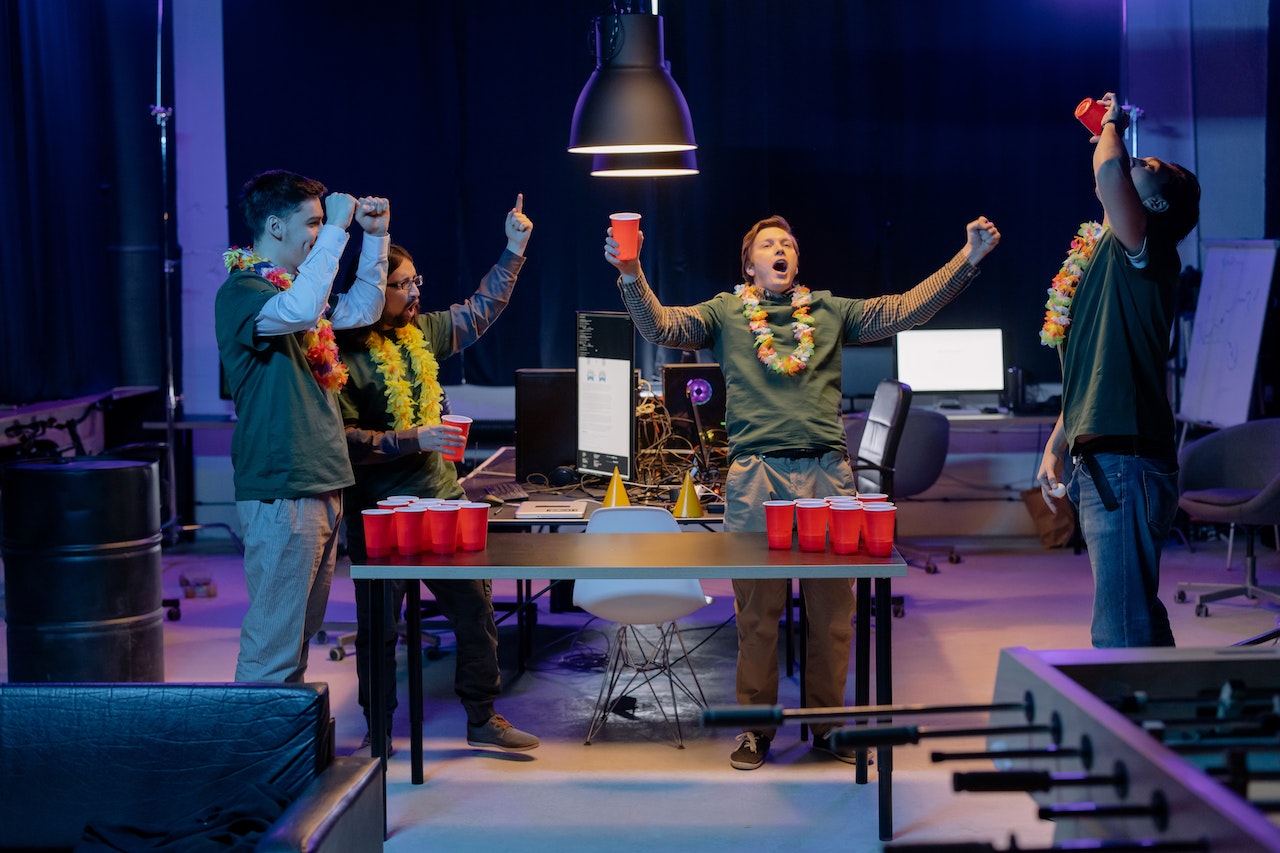 Team building. Those two words don't have to strike fear into the heart of virtually every employee who hears them! Team building can be fun and it can actually do what it's meant to - i.e. build stronger and more productive teams.
But if you work in HR or are a manager, you may well have encountered the groans and eye rolls that inevitably accompany the announcement that you're planning Something Fun!
We know full well that coming up with interesting and enjoyable ideas to get your people collaborating with each other isn't easy, which is why we've put together some ideas that you can use to motivate and engage your teams.
Best of all, these all involve minimal financial outlay and organization and they can all be done in the office.
Read more: Welcoming Staff Back to the Office? 5 Ways to Break The Ice!
Also, at the foundation of these ideas are a number of principles that it's important to keep in mind if you're thinking of planning your own team building exercises. For example:
Team building activities shouldn't be patronizing or treat employees like children
They should be suitable for all personality types: Ensure shy employees can take part without discomfort too
If at all possible, conduct activities on company time: Not many people will want to give up their evenings or weekends for some 'forced fun'!
Let's look at some ideas that are inclusive as well as enjoyable - and that do what they say on the tin: Build better teams.
5 Team building ideas to do in the office that don't suck!
Team building idea 1: The perfect square
We'll start with an easy game that needs virtually no planning and only requires some space to move about in, some blindfolds and a rope.
Gather your team and ask them to stand in a circle and put their blindfolds on. Give them a rope that has its ends knotted together so that everyone is holding a section of it in both hands.
Read more: The 4 Personalities Your Want in Your Team - and the One You Don't!
The idea is that the team has to move so the rope forms an exact square. As well as being fun, this encourages everyone to participate and communicate to successfully create the square.
Team building idea 2: One lie, two truths
The beauty of this game is that participants can share as much, or as little, personal information as they like. Get your team together and ask each person to volunteer two pieces of true information about themselves, and one fake item.
The rest of the group then has to debate and vote upon which piece of info is the lie, making this a great way to get everyone talking.
Team building idea 3: Team lunch
Yes, you can organize a team lunch out of the office but that usually results in one-on-one conversations between the people who are sitting next to or directly opposite one another.
Read more: Would Your Company Benefit From a More Creative Culture?
To make this more of a team building exercise, hold your next team lunch in the office and ask everyone to contribute to it, potluck style.
Not only is this a lot more personal and informal, but it will get people discussing what they're going to bring to avoid duplications. You'll probably find that not everyone is confident about their culinary skills, but they can still contribute favorite snacks or drinks.
Allocating a sensible budget so that people aren't out of pocket is the best way to make this team building activity a success.
Read more: How to Increase Employee Attendance at Your Christmas Party
Team building idea 4: Lunch with a difference
A team building exercise that helps people bond while learning something new is a great way of engaging employees and helping them feel valued at work.
Ask your employees to spend their lunch break at work (as opposed to going outside to eat) and arrange for a guest speaker to present something interesting while they eat.
Topics can be work related or recreational and fun and speakers can be external or a fellow coworker. Follow up with a discussion group or a group chat about the event to get people really talking and connecting with one another.
Team building idea 5: The egg drop challenge
This has long been a favorite team building game for companies everywhere, and for a reason: It's fun, it's mentally challenging, it builds camaraderie, and everyone can get involved.
It can even give managers some insight into a specific talent that they didn't know an employee had, such as logical thinking or organizational skills.
Read more: 5 Team Offsite Building Ideas That Don't Suck!
Create two or more teams out of your people. These teams must then set about creating a container, using only basic, limited materials, that will hold an (unboiled) egg that allows it to be dropped from a height of around 8 feet without breaking upon impact.
Because the egg drop challenge is a competition, you should find your teams becoming genuinely invested in the outcome as they compete against their coworkers.
Why are team building games important?
Team building activities need to serve a purpose: They're not about slacking off time or taking a break from work for an hour.
They're about creating stronger teams who communicate and collaborate more efficiently with one another. The fun element of these games is crucial in helping employees to shake off some of the confines of the office and let a little more of their personality shine through.
Read more: How to Build Remote Teams That Excel at What They Do
This is especially important if you're trying to build a team that trusts each of its members, and works more effectively and with greater productivity.
It also helps foster a culture of inclusivity, particularly if you plan activities that ensure everyone has a part to play, however small.
Fun team building activities are good for your business
It stands to reason that a team that has fun together will work better together and it's been proven that having friends (or a 'best work friend') in the workplace creates greater job satisfaction.
Read more: 9 Awesome Ideas for a Team or Company Day Out
After all, no one wants to spend eight hours a day with an group of people that they have no connection with.
In fact a poll by Gallup found that:
"When employees possess a deep sense of affiliation with their team members, they are driven to take positive actions that benefit the business - actions they may not otherwise even consider if they did not have strong relationships with their coworkers."
What this means for you is that when your team is playing nicely, you can offer a better service or product to your clients, increase employee engagement, and reduce your employee turnover rates.
Why not work your way through our list of fun team building games and see if you notice the difference in your teams.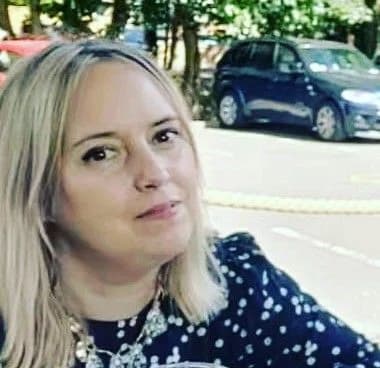 Eve Church
I'm a UK-based content writer here at Hezum. I've an interest in all things HR and company culture.
United Kingdom