Workable Alternatives to Your Home Office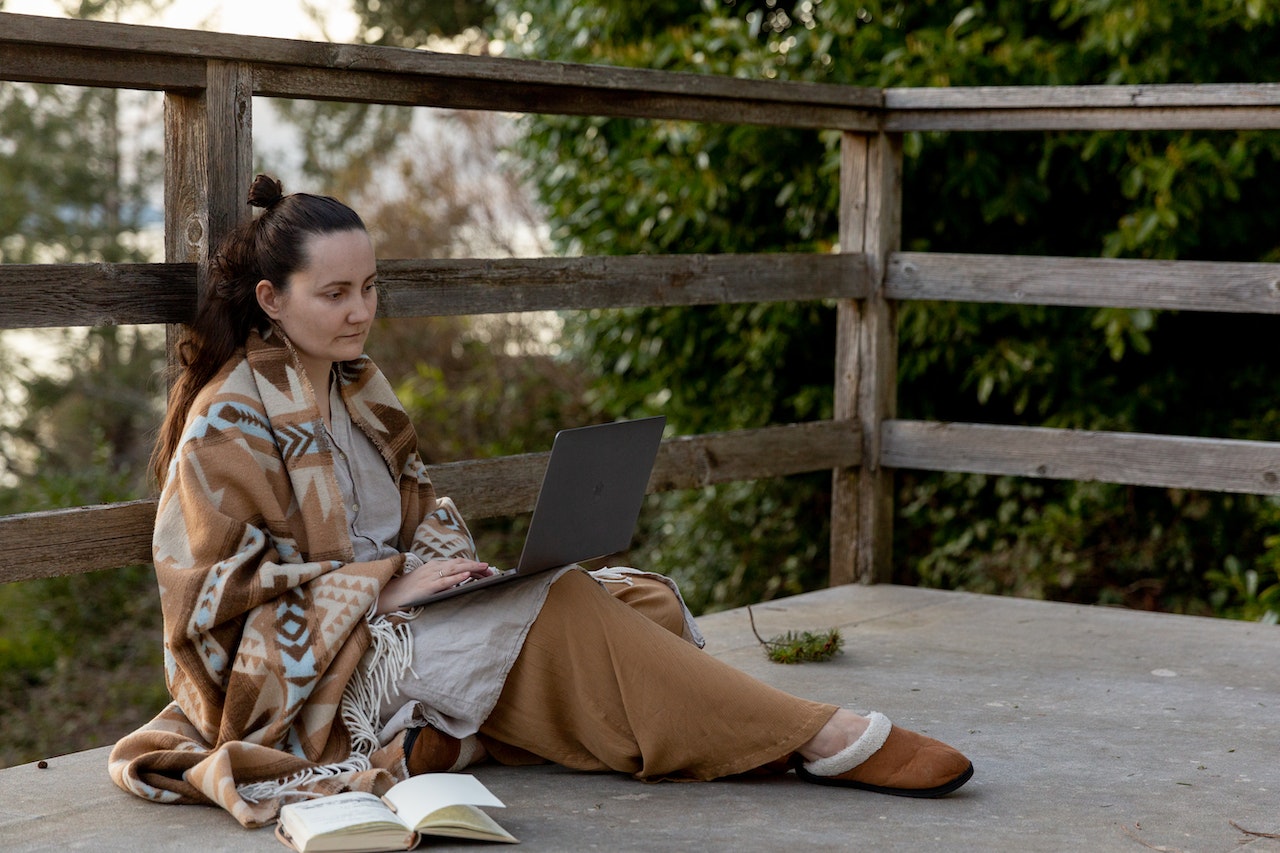 The steam wand's whooshing sound, cutting board clattering, the chatter in the background—can you hear it, too?
For many of us, the commotion of the neighborhood coffee shop serves as the background music to our workdays.
It's understandable why the coffee shop has come to be associated with the freelance lifestyle, given the availability of WiFi, pastries, and as much caffeine as your body can manage.
But why confine yourself to your neighborhood coffee shop when you can work from anywhere as long as there is a power outlet?
How and where we work has drastically changed over the last few years. As a result, we're more conscious of the value of maintaining a healthy work-life balance and keeping our homes and offices distinct, literally and mentally.
Finding suitable alternatives to working from home is necessary for remote employees. But when the home office or cafe (aka home office extension) gets dull or noisy, where else can a remote worker go?
Check out some alternatives in this post.
What's an ideal workstation?
Every employee should have the perfect workstation. This is because they will spend most of their daily working hours here. So, every workstation contributes to a working person's professional achievement and personal growth.
If you want to design the perfect workplace, consider several things. Not only should it have top-notch equipment, but it also needs to have privacy, ergonomics, and comfortable features. They make a significant contribution to creating a productive work atmosphere.
A healthy workplace is seen as ideal when it fosters a happy and stress-free work environment.
It should be a time when both employers and employees are motivated, comfortable, and full of energy to increase efficiency and production at work.
As we all know, encouraging a positive work atmosphere benefits the organization by increasing sales and the firm's success. Also, it helps to raise production levels and lower costs, turnover, and absenteeism.
Where else can I work if not in my home office?
Working from a different location can increase productivity, lessen boredom, and reduce procrastination.
You're probably used to taking advantage of any opportunity to connect with free WiFi, a cozy chair, and a set of noise-canceling headphones if your profession needs you to travel from your home office.
Whether you enjoy it or not, having the discipline to do tasks outside your home office is a valuable ability to develop.
For many independent contractors and remote employees, working from home may not always be preferable to working in a coffee shop.
Having a peaceful area that is favorable to productivity may prove difficult because of remote spouses and roommates, kids who are doing distance learning courses, needy pets, and household duties to take into account.
Where else can you go that offers free WiFi and a seat? You have a few choices. Let's examine the most well-liked alternatives to working at home or in the neighborhood coffee shop.
Work in the public library
Although working from public libraries may not sound glamorous, they have two significant advantages to doing so at coffee shops.
First, the library is naturally calm; there isn't the constant clamor that comes with crowded coffee shops throughout their numerous daily rushes.
Second, the public library is free, and no one objects if you spend hours working intently on a laptop.
No one also forces you to buy anything to use the facility. You are largely left alone to work in the public library if you don't eat, drink, or spill anything.
A current piece of mail verifying residency in the designated area and a valid ID are typically required to enter public libraries. Then a quiet, secluded table among the numerous volumes is available, along with the free WiFi that most libraries provide.
The type of freelancer or remote worker who needs a continual buzz of conversation and activity around them to perform their work is not the type who should use the library.
But it's the perfect place for a worker who enjoys a lively but calm setting for concentration, with fewer interruptions and distractions than are typically present in busy public spaces.
Just ensure you are easily secured and mobile, with everything you need to work with daily safely in tow.
This is true for coffee shops and co-sharing offices, where it is still a problem with what to do with your laptop and things if you need to use the restroom, especially when you're in a room full of strangers from all walks of life, good and bad.
Try the major grocery stores
Major grocery stores are a fantastic source of underused accessible WiFi locations.
A surprising amount of luxurious client lounges are now being offered in most stores thanks to the trend in grocery store bonuses.
Although they are frequently shared by delis or coffee shops, using the grocery stores' complimentary waiting areas is usually not contingent upon purchasing one of them.
These no-cost sign-ups for a store VIP discount card program, which gives the access code to the internet in the form of the account number on the issued savings card, are typical all that is necessary to use these free WiFi hotspots with lots of open tables.
Compared to crowded coffee cafes, grocery store courtesy lounges are typically quieter.
The complete grocery shop is available if one feels uncomfortable using the lounge area without making a purchase.
Compared to a coffee shop's restricted and pricey food and beverage selections, food is offered at substantially reduced pricing.
The nominal purchase costs of being a digital nomad who moves from free spot to free spot can be effectively reduced by selecting the neighborhood food store over the coffee establishment.
Go to co-working spaces
Co-sharing companies, sometimes known as co-working spaces, rent out shared workstations short-term.
They offer office space, internet, telephones, standard office supplies like PCs and printers, lockers, and even "co-shared" front receptionists who take calls and welcome guests in exchange for a charge.
Other alternatives include temporarily renting conference rooms and private temporary office space.
Moreover, they frequently include "Virtual Office" services, which allow members to have their business mail delivered to and picked up at the office building and have their calls returned by the company with an optional message-taking service.
To summarize
Many remote jobs offer great independence and flexibility, including the ability to choose your daily work location. So take advantage of it by taking a vacation from work to shake things up and perhaps obtain some fresh insight!
Speaking of insight, are you looking for more HR insider tips? Do you need a complete HR solution to streamline your administrative processes? Whether for insights or solutions, Hezum's got your back.
Visit our website or schedule a demo to learn more today.