Why Business Leaders Must Prioritize Employee Experience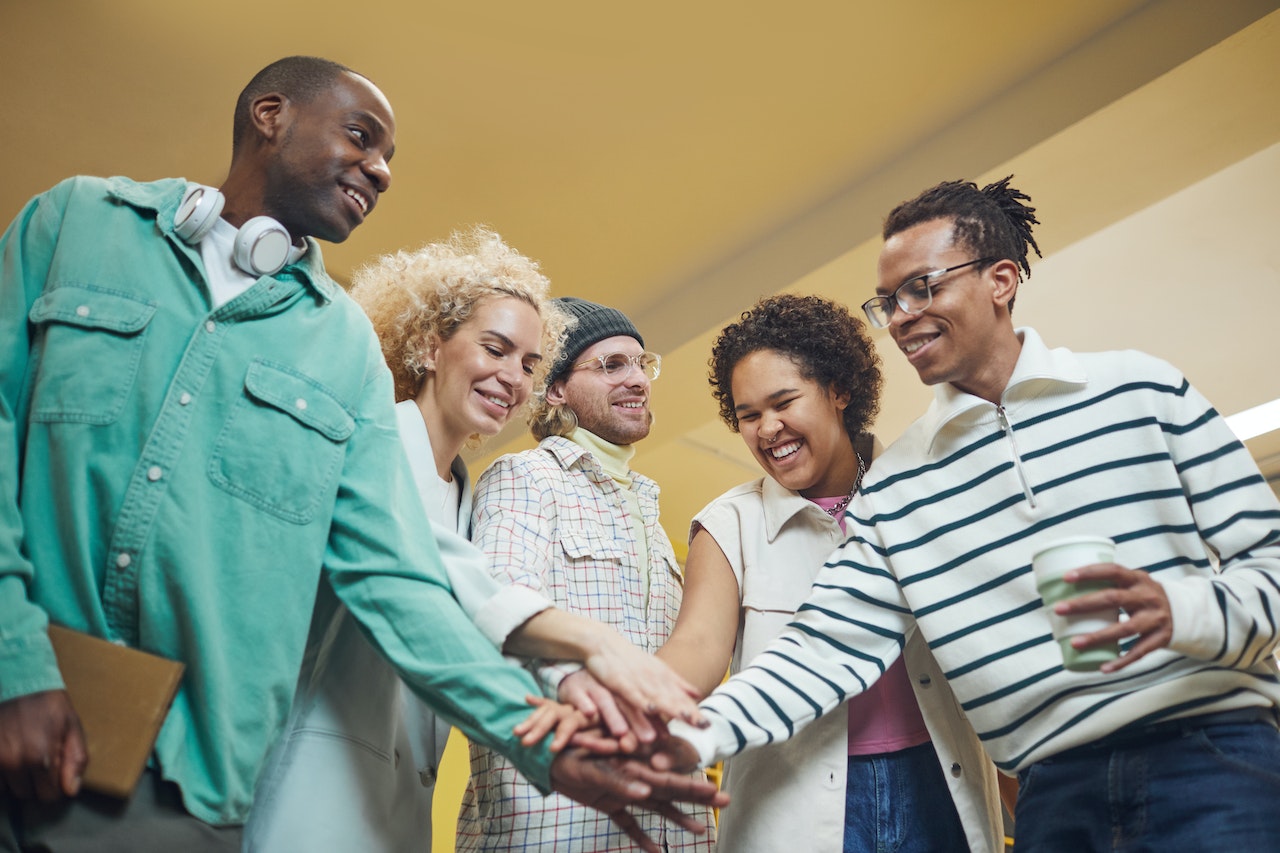 In this day and age, who wouldn't be familiar with the term company culture?
Company culture is more crucial than ever, and candidates nowadays are more concerned with the workplace atmosphere than their pay.
But here's the issue—company culture is strongly associated with instituting amenities such as ping-pong tables, free-flowing coffee, and complimentary lunch at work.
Let's clear the air once and for all; even if those benefits are excellent, they are not a way of life. In short, they are just one aspect of the company culture, not the whole package.
And in that same vein, your company culture is only a small component of the overall employee experience.
If you wish for genuine transformation in your employees' outlook and feelings towards work, you should enhance the overall employee experience.
Luckily for you, we will break down this concept in this blog post.
Your business should enhance the overall employee experience.
What is employee experience?
It's crucial to comprehend the employee experience before we look at ways to enhance it. As a result of single sign-on and shared data, the phrase has grown to be exclusively connected with HR systems and solutions in various sections of the HR industry.
Any employee will tell you that's useful, but that's not how they see their experience. Instead, the employee's lived and felt experiences make up the employee experience.
Employees' interactions with others, systems, policies, and the real and virtual workspace make up the employee experience.
The minute particulars of daily work and recurring occurrences and transitions are essential.
Employee experience is a highly individualized concept that encompasses an individual's feelings, perceptions of their abilities and potential, and overall effects on their well-being.
The satisfaction of employees is essential to business success.
While several businesses have prioritized the consumer experience, many now understand that their success depends on placing a high priority on the employee experience.
Innovative businesses understand that the experiences of employees and customers cannot be separated.
The "total experience" strategy emphasizes the necessity of fusing employee and customer experiences for successful growth.
Why should employee experience be a priority?
Positive employee experiences are more in demand now than ever.
The "Great Resignation," which has seen a significant migration of workers leaving their former employment in search of new chances, is taking place in the post-pandemic environment.
Employees often look for new chances because they want to work somewhere with more empathy and respect for others.
In addition to the expanding freelance and gig economies, the growth of remote work has created a profitable market for workers to find positions in businesses throughout the world.
Employers are currently paying greater wages to entice new hires, which leaves less money for current employees.
Business leaders must adopt a comprehensive plan to create a better employee experience across the entire organization.
What does a positive employee experience look like?
The employee experience and its significance are now clear to us. But what makes a positive employee experience?
1. Inclusive management
The impact of managers on the employee experience is enormous.
People who work with inclusive bosses report more successful company outcomes. In actuality, they report greater engagement, dedication, and perceptions of support.
2. Emphasis on holistic well-being
Well-being has become a top factor in the work experience amid the worldwide health crisis.
The pandemic violently jolted us awake of our mortality, and now the work-life balance is no longer just a promise. Instead, it is a need, and employees will go to great lengths to see it fulfilled.
Therefore, a positive employee experience is one where employees feel that their mental health needs are validated and attended to. Companies are genuine in their promise and constantly look for ways to improve their work-life balance.
3. Improved benefits and compensation
Employees tend to feel even more satisfied when they can fund the comfortable lifestyle of their dreams.
A thorough assessment, benchmarking, and upgrade of your benefits and compensation will ensure your employees have a positive experience.
4. Prioritizing employee experience today
All employers should be asking now: How can company leaders ensure excellent employee experience, given that a pleasant employee experience leads to higher business success?
Any plan for an improved employee experience must start with management teams. They carry out campaigns for each stage of the employee lifecycle, from recruitment and onboarding to retention and development.
There is no one-size-fits-all method for guaranteeing outstanding employee experience, but there are some steps you may take to get started.
1. Check-in with your employees
Managers must understand that the employee experience is no longer standard.
In the environment we live in, different employee "personas" are starting to emerge. For example, some team members function better at home with greater levels of independence, while others operate better in a social and collaborative atmosphere, such as a typical office.
A great way to better understand the needs of your workers is to collect feedback.
Through surveys, one-on-one interviews, and even anonymous team member remarks, it is possible to acquire a deeper insight into the employee experience, from work procedures to corporate culture.
2. Maintain regular communication
Managers must maintain a constant communication channel with their staff to guarantee a fantastic employee experience.
Communication is the foundation for improved understanding among staff members and promotes significant improvements to workplace culture, just like in any relationship.
It's crucial to ensure your staff members have open lines of communication with their management team and the capacity to offer feedback practically and effectively in any workplace.
3. Invest in management training
In the modern workplace, managers must cope with ever more complicated circumstances, sometimes even with workforces dispersed across several different worldwide locations.
As a result, they might profit from further training to ensure they're providing all employees, independent of their geographical location, with the proper levels of incentive and guidance.
Extra training for managers and supervisors working with remote and hybrid workforce situations might help them be prepared to handle the most typical problems encountered.
Several management-focused training alternatives give mentoring and advice on improving leadership abilities and help individuals connect more deeply with their subordinates.
4. Leverage complete HR solutions
Truth be told, improving the employee experience is such a big ask for your HR staff or team.
Giving them more time to focus on boosting the experience is one way to help.
Utilizing HR solutions like Hezum ensures routine administrative tasks like onboarding and time management are well taken care of.
Hezum also provides a secured and centralized database, so it's easy for employees to get updated or collaborate.
To summarize
Businesses with good employee experience offer services more quickly, make customers happy and increase the likelihood that they will do business with them again.
The positive experiences consumers and staff have will significantly increase your business's long-term success.
Your employees will not only be more likely to stay with your company and work more productively, but they will also contribute to greater business outcomes.
Today's business leaders must ensure they give their management team the tools they need to generate excellent employee experiences if they want to stay ahead of the competition.
Want to learn more about how Hezum's solutions can help you prioritize employee experience? Visit the website today.