Tips for Writing an Effective Performance Review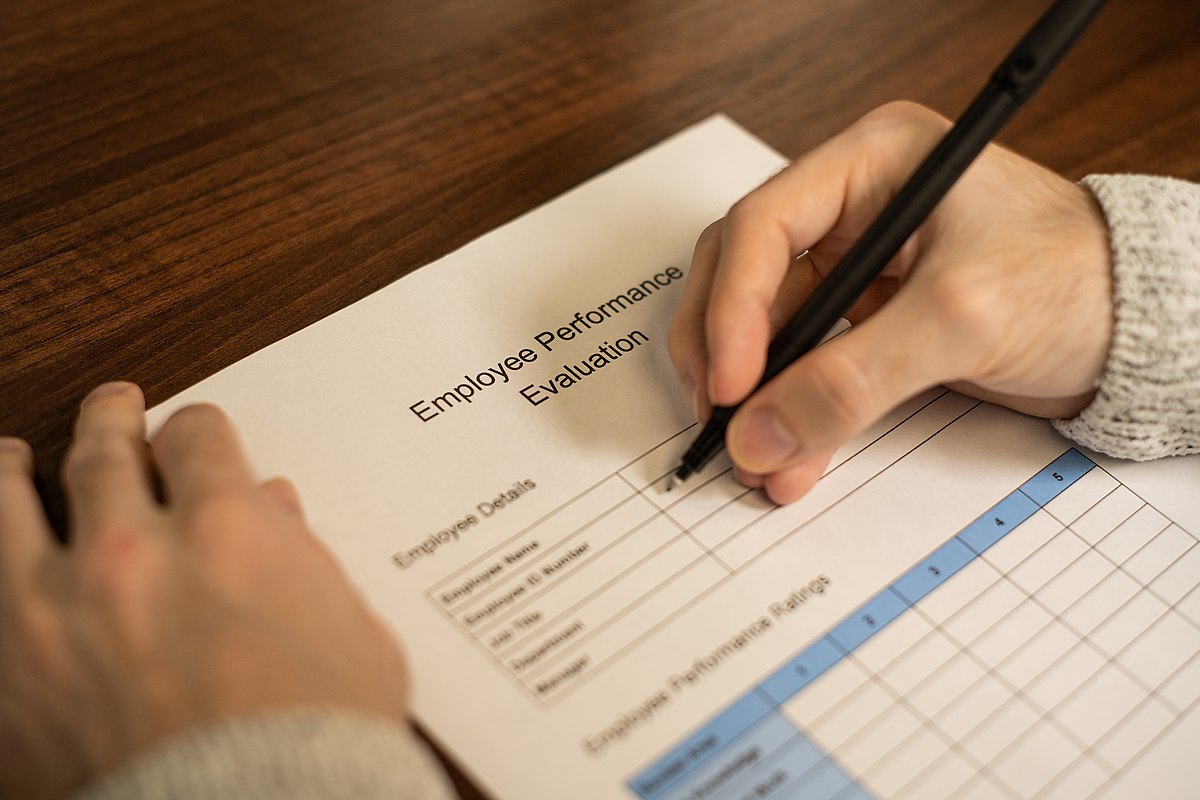 Constructive criticism is one of the most crucial things a leader can do to assist staff members in getting better. Leaders can increase the impact of this input by carrying out performance reviews.
Nevertheless, if you don't know how to interact effectively with your team, conducting a good performance assessment will be tough.
In a Harvard Business Review survey, 92% of participants said negative criticism could boost performance when given correctly. The quality of your feedback will ultimately depend on how you draft and deliver a performance assessment.
Here, we'll provide some insightful advice for upcoming performance assessments.
What is a performance review?
A manager can provide employees with feedback on their work through an employee performance review procedure. Based on the requirements for their position, the manager assesses the employee's performance.
When conducted properly, performance appraisals can assist staff in comprehending:
What's required of them
What they do effectively
Something they can do better
How their work promotes the company's goals
Performance evaluations serve as a standard for assessing an employee's future success and potential for improvement.
Employee performance can be evaluated honestly by managers, who can also offer helpful criticism. Employees can use this to decide where to concentrate their efforts to increase performance.
Employees can utilize this opportunity to provide feedback and ask questions about their reviews. They might also say what they require to meet the demands and objectives of their jobs.
Performance evaluations assist in establishing expectations and identifying problems early on. Doing performance reviews can also boost cooperation between subordinates and employees.
This feedback may inspire the team to collaborate and foster individual progress.
High-performing personnel can be identified by managers, who can also address problems as they arise. Performance evaluations foster professional development and increase employee engagement.
Performance evaluations have changed from being an annual process to a continuous one. Management and their direct report discuss goals, performance, strengths, and shortcomings.
Individuals can enhance their performance and attain company objectives thanks to this constant discussion.
A performance review may also be called an evaluation or performance appraisal.
A closer look at the performance review process
The process of reviewing performance is iterative. There are three key stages:
1. Goal setting
Employees can talk about goals with their management during the first stage of the appraisal process. This typically occurs at the start of the year. This discussion clarifies the employee's plans for the year and establishes expectations.
2. Follow-up
The manager and employee can frequently meet during the year to go over the employee's performance.
They might investigate whether the employee has achieved their objectives and any potential areas for development.
These meetings may occur regularly in some businesses, such as quarterly or monthly. The manager writes down their comments.
These discussions are less formal and don't need to be documented in other organizations.
3. Discussion
The official discussion of the employee's performance throughout the year is the performance review's concluding stage.
The manager gives the employee written feedback and the two talk about how the person performed. They discussed the review and developed new objectives for the coming year.
What details are included in the performance review?
A performance review typically includes an evaluation of the following:
Ability to collaborate and work with a team
Problem-solving skills
Quality of work
Communication skills
Ability to accomplish goals
Attendance and punctuality
Also, you should evaluate the competencies connected to the position and identify areas where the employee meets or exceeds expectations.
An employee self-review enables managers to learn how a worker perceives their performance. In addition, leaders will be able to identify places where there is a lack of communication using this performance evaluation component.
Choose a template that most closely matches your management style to make it simple to combine examples, suggestions, and helpful criticism into a single document. Finally, you'll have something to refer to in this manner while you converse with your employee.
How to write an effective performance review
According to Gallup data, only 14% of employees believe that performance reviews motivate them to do better work.
The difficulty here is for managers to develop new and better ways to conduct performance reviews.
But you might be curious as to how. So, we listed some tips to help you get started:
1. Set your expectations and goals.
The expectations of the organization and the employees' objectives should be made known to all employees by their managers. By doing this right away, the feedback process becomes more transparent.
2. Gather relevant information
The self-evaluation and aspirations of the employee, as well as beneficial information and examples, should all be gathered by managers.
This may consist of the following:
One-on-one notes
Responses from other interested parties
Illustrations of recognition
Initiatives that are relevant or other work products
Writing reviews is simplified by tracking performance and collecting data all year.
3. Find and make time
It can take some time to create an insightful and informative review. Therefore, managers should set aside the necessary amount of time to ensure they have the time to be as comprehensive as possible.
4. Keep the evaluation impartial
Managers should base their observations and feedback on facts, not opinions.
Also, the whole conversation should not include any other factors outside the employee's performance on the discussion day.
5. Adopt a coaching mentality
It's crucial to regard the review as a chance to coach the worker. Provide advice about your strengths and the main areas that need work.
The performance review process may be improved if you and your employee establish a mentor-mentee connection.
6. Use words with caution
Language is crucial. Managers should use language that is precise and measurement-focused.
They should concentrate on the person instead of making comparisons to others.
7. Incorporate the good
It is possible to reward excellent performance during performance reviews. The manager should note the good things that have happened and the great work the employee has done.
8. Give constructive feedback
Managers must offer frank but constructive criticism during the review.
Employees might gain clarity on improving to be even more productive via constructive criticism.
9. Be mindful of bias
Managers should make a special effort to prevent significant biases when drafting reviews.
10. Prepare for your one-on-one discussion
Managers should take the time to prepare for the talk and produce an evaluation.
Ask them what they think of your evaluation. Take this opportunity as a way to also gather feedback from your employees to maximize the whole process.
To summarize
Employees look to their managers and supervisors for guidance on enhancing job performance, learning from mistakes, and comprehending how their work affects the business.
The ideal time to let your staff know how much you value them and want to see them succeed is during a performance review.
Set up your team for success with Hezum, a complete HR solution that streamlines your routine and administrative ops. From onboarding to time off management, your team enjoys a centralized and efficient platform that saves them time to focus on things that matter.
Want to learn more about our solutions? Visit the website or schedule a demo today.