Stats That Prove Employee Recognition Matters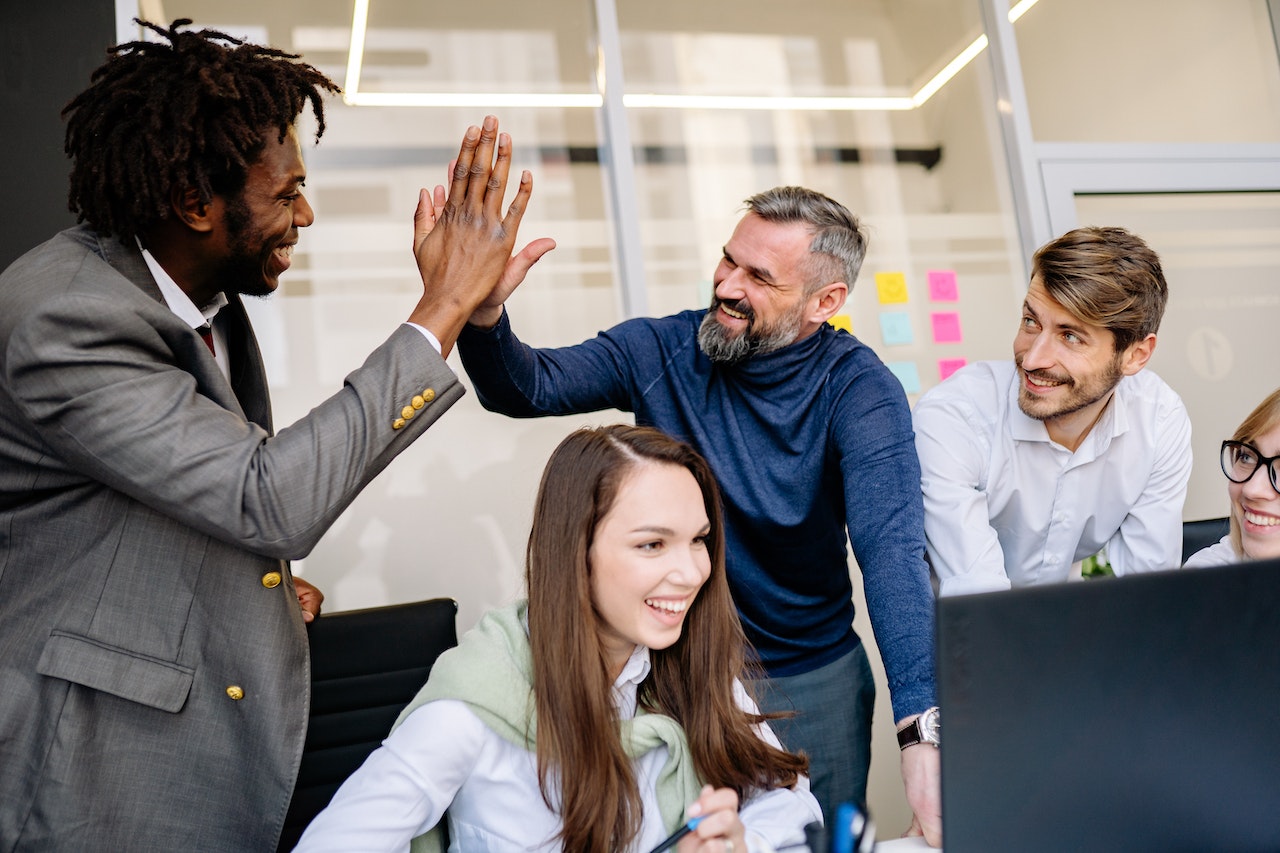 Did you know that employee recognition snowballs into something bigger and more beneficial for your organization?
Organizations can improve retention when they take the time to recognize the achievements of their employees.
Employees who feel valued are more productive, have higher job satisfaction, and form close bonds with coworkers.
The list goes on and on.
But how sure are we that it's all because of employee recognition and not another external factor?
Well, here are some stats that will prove employee recognition matters.
Understanding employee recognition
There are various definitions out there as to what employee recognition is. For example, some define it as employee gratitude, motivation, or another kind of employee engagement. And they are not mistaken.
But the true meaning of employee recognition is that, when done right, it satisfies some of the most fundamental human needs, including a sense of fulfillment, accomplishment, and belonging.
An employer's attempts to highlight its employees' successes are referred to as employee recognition. The most popular employee recognition programs honor singular accomplishments, consistently excellent performance, or company employment tenure.
Recognition can take many shapes, from unplanned parties to more official events that spotlight exceptional achievement.
It can be peer-to-peer recognition, manager-led recognition, and leadership-led recognition. However, the key to effective employee recognition is ensuring that employee reward and recognition strategies are implemented in a meaningful and timely way.
By implementing continual recognition and connecting it to an organization's purpose, mission, and values, employers can encourage values-led conduct that naturally impacts corporate strategy and goals.
Why is employee recognition important?
While HR departments are responsible for various tasks, managing employee retention, turnover, and recruitment is their primary duty.
Additionally, this team fosters positive workplace relationships, preserving morale and productivity and enhancing employee engagement and satisfaction.
Employee appreciation programs benefit all of those areas.
When a company recognizes the accomplishments and skills of its employees, the latter are more likely to feel valued.
Thus, they tend to be happy and have better relationships with management and coworkers.
They also put in more effort and produce better results, which could lead to continued recognition and start a positive feedback loop.
Let the numbers do the talking
Programs for employee awards and recognition, according to research, benefit businesses.
The following figures illustrate this value across seven categories that HR departments should concentrate on.
1. Retention
It makes perfect sense that an employee's willingness to remain with an organization is influenced by recognition or even a lack of it.
With employee appreciation programs, businesses have higher retention rates and lower turnover. More than two-thirds of HR experts told SHRM that rewarding employees promotes retention.
According to a survey by Achievers.com, 55% of workers intended to change employment mainly because of a lack of recognition.
What's more telling is that 69% of respondents said they would have stayed if their employers had given them more significant incentives and recognition.
An additional method of appreciating and rewarding employee success is through promotions and career advancement. According to LinkedIn, seven out of ten employees who received promotions stayed with the business for three years.
2. Recruitment
U.S. firms invest hundreds of millions of dollars annually in hiring and training new employees. As a result, job hopefuls and HR experts understand the importance of employee recognition in hiring.
According to 56% of HR directors who spoke with the Society for Human Resource Management (SHRM), employee recognition programs aid in attracting top talent.
People are more likely to act as brand ambassadors for employers as employee satisfaction and experience rise.
One of the top ten employer characteristics people search for is the ability to identify top talents. Additionally, they seek out sincere, kind, reliable, and upright companies.
3. Productivity
Workplaces with high retention rates frequently have more engaged employees who are, in turn, often more productive.
Alight HR Services conducted a study of employees and found that those who believed their employers' rewards satisfied their needs were seven times more likely to report being engaged at work than those who were unsatisfied.
According to online career coaching company BetterUp, 56% of employees who had a strong sense of belonging at their firms reported greater levels of general job performance.
An Oxford University study found that happier employees are 13% more productive at work.
According to SHRM, employee recognition programs favor employee engagement, according to 84% of HR professionals. Highly engaged personnel offer better revenue, greater profitability, and excellent customer reviews.
4. Management
Employee motivation can be boosted by management's capacity to acknowledge team members, particularly in trying circumstances. Even a short nod from a senior leader can be pretty effective.
According to research by Gallup, one of the top seven leadership characteristics that fuel high-performing teams is the capacity of managers to motivate others.
In addition to offering direction and exuding assurance, inspiring people also requires praising and rewarding staff for their outstanding work.
Additionally, managers attribute their pleasure and effectiveness mainly to the recognition they receive. According to SurveyMonkey, most senior managers (83%) said receiving recognition was essential to their job happiness.
Gallup discovered that 74% of U.S. employees who stated their teams receive praise also strongly agreed that they felt what they were doing was both meaningful and beneficial.
This finding suggests that recognition also correlates with a team's feeling of meaning and purpose.
5. Workplace relationships
The gratitude that employees experience when they are acknowledged can enhance organizational culture and foster positive working relationships.
According to SHRM, most HR professionals (87%) concurred that employee recognition initiatives strengthened working relationships.
Per the Quantum Workplace, 41% of employees want their direct coworkers to give them greater praise.
6. Morale
Employee morale reflects employees' general outlook, degree of contentment, and confidence at work. In addition, staff recognition and rewards help to maintain a positive work environment.
According to 82% of HR leaders in the SHRM research, programs for employee recognition lead to happier workers. These programs also strengthen organizational culture (86%) and improve the employee experience (89%).
7. Employees' confidence and trust
Employers and supervisors build relationships and goodwill when they often praise or award staff members and that fosters confidence.
According to LeadershipIQ, a worker's decision to stay or quit a company is influenced by their level of trust (or lack thereof) in their manager.
Seventy-eight percent of the 33,000+ respondents to Edelman's global "2019 Trust Barometer" said a company's employee treatment is one of the best indicators of its trustworthiness.
The study also found that employees who trust their employers are much more likely to advocate for their organizations (78%) are more engaged (71%), and remain far more loyal (74%) and committed (83%) than those who are less trustful.
Employee trust increases when teams are recognized. According to Gallup, two-thirds of people on "adequately commended teams" believed they trusted their coworkers.
To summarize
Employee recognition is the gift that keeps on giving.
Including this approach in your human resources operation says something about who you are as a company and employer.
Employee recognition also motivates and boosts your employees' productivity, willingness to work, and confidence. When you have a confident, satisfied, and happy team, expect the best performance from them.
Now, how do you make sure you craft the perfect employee recognition program? One thing you can do to help your HR department is to give them back time.
At Hezum, we developed solutions to help your HR employees streamline their day-to-day operations.
Because they're more accessible, they can now focus on the things that matter, such as creating the best recognition program which, in turn, will enhance the whole employee experience.
Want to learn more about our solutions? Give us a visit today!