Putting Together an Annual Leave Policy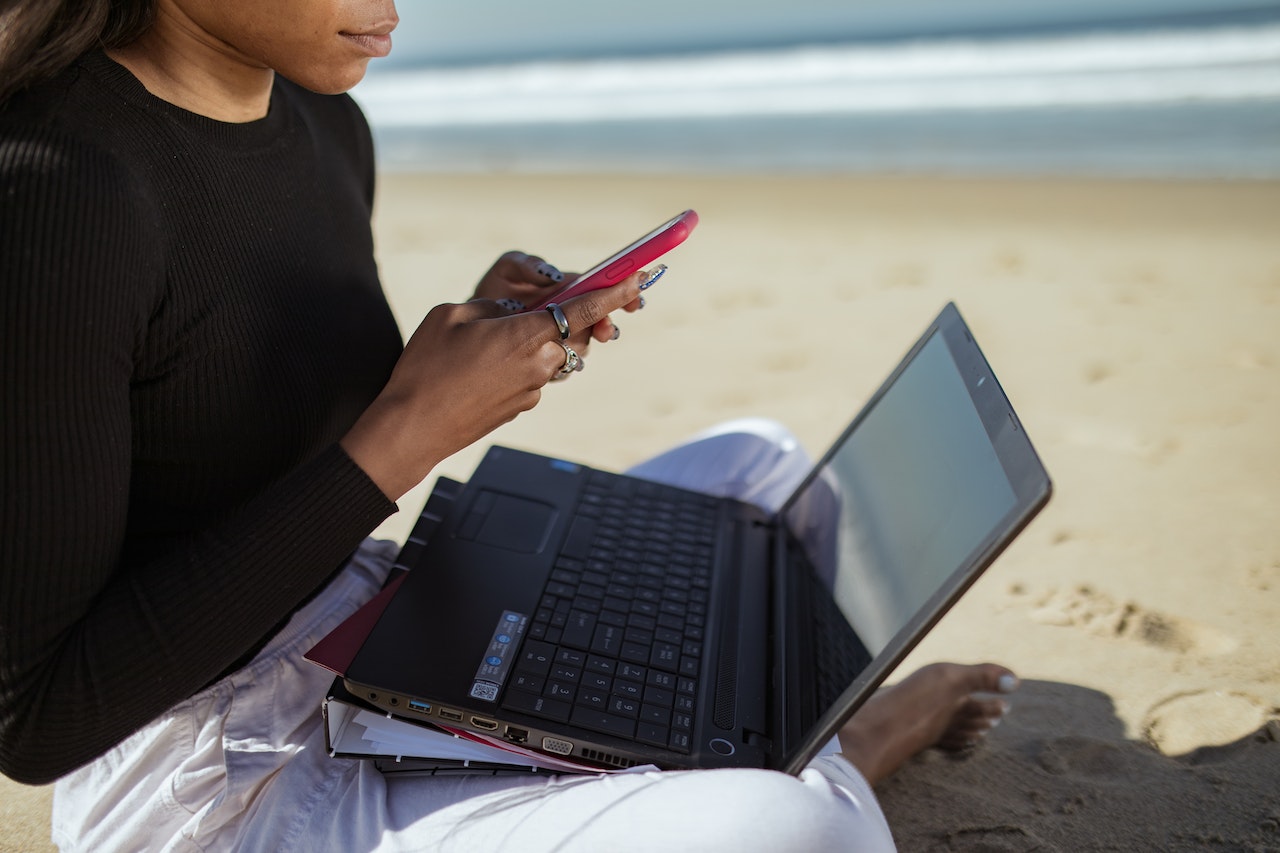 Honestly, who doesn't want a vacation?
Whether spending the day out frolicking in the sun or staying home enjoying quality me or we time, a vacation tops every employee's wishlist.
But the thing about vacations is that they can disrupt business operations, especially if one or more employees want to avail of it on the same day.
Similar to vacations, holidays boost employee morale and productivity, but they can also cause a hectic day at the office.
The bottom line is that it is critical to manage vacations and holidays properly. And one thing that will help you do that is when you have an annual leave policy.
What is an annual leave policy?
The secret to a contented and healthy workforce is a solid work-life balance. In addition, whether your employees are full-time, part-time, or casual workers, you have obligations regarding the annual leave you must provide.
An annual leave policy is a formal company document that outlines basic details about employee vacation time, including how much paid time off employees are entitled to annually and if they can roll over unused leave to the following year.
It also specifies the process for granting vacation days and any times when they will not be awarded, for instance, if one of your busiest seasons is the time leading up to Christmas.
If everyone has a set of rules to follow, managing staff vacation is considerably more manageable.
Having it in writing helps you and your staff prevent disagreements in the future over who is entitled to what and when.
Pros of having an annual leave policy
First and foremost, if you spell out your vacation policy in black and white, everyone in your company is clear on their responsibilities.
There is no room for disagreements because everyone on your team knows their rights and obligations when taking time off.
Establishing an annual leave strategy also lets you control the processes involved in scheduling time off.
You can establish a minimum notice time to avoid inundating your managers with last-minute holiday request paperwork. You may also optionally specify who must approve each request for a holiday to establish a straightforward procedure for approval.
A corporate holiday policy allows you to set rules for who is permitted to take time off simultaneously, reducing the possibility of workforce shortages.
Two directors cannot schedule the same annual leave, for example. This can be based on the total number of employees, abilities, or seniority.
A further incentive to promote employee loyalty is your yearly leave policy.
For each year of employment, some businesses extend their employees' vacation time by one day. A week additional off on an employee's fifth anniversary or a fortnight extra every ten years are two examples of long service bonuses you might wish to consider.
By establishing an annual leave policy, you may let your team know how much paid vacation time they are legally entitled to and the procedures for scheduling time off.
Not only that. Making sure you're handling annual leave fairly will be made more accessible by your annual leave policy. And the policy will even assist in explaining if you do need to reject a request.
In a time where work-life balance is an utmost priority for more employees, annual leave policies ensure everything is fair on all sides.
They get the rest and relaxation they need, and you get the time and talent you employed.
Creating your policy
Now that we've established the importance of an annual leave policy, the question is, how do we make one?
There is no hard and fast rule, but to ensure that your insurance is thorough and covers all contingencies, you should include the following:
1. Policy, goal, and range
This section merely explains the rationale behind your yearly leave policy. Additionally, it will clarify any definitions in the policy, such as those for pro rata, service, and general public holidays, so that everyone can understand them.
You could also want to provide suggestions about handling situations where employees feel under pressure to work while on vacation.
Additionally, if any employee tries to take excess leave on purpose, there may be repercussions, including disciplinary action.
2. Company holiday season
This is the start and end date of your vacation. Many businesses begin theirs on January 1 and end on December 31, but you can use whatever dates you choose. If your financial year is structured differently, you might prefer to match it with that.
Most businesses have a rule stating that employees must use their vacation during the holiday season. Still, you can let employees carry over their vacation time into the following year.
By law, an employee who receives 28 days of vacation may carry over up to eight days. If they receive more, you could permit them to carry over any excess leave, but you need to state this in your employee's contract.
3. Annual leave entitlements
The body of your policy will consist of this part, which also specifies how much leave each employee is entitled to. All employees are entitled to 5.6 weeks of paid vacation time per year, which translates to at least 28 days if they work a five-day week.
Part-time employees are entitled to 5.6 weeks of paid vacation time annually, but because they put in fewer hours per week, their vacation time will be reduced proportionally. The same holds for employees who put in irregular hours.
4. Leave application and review process
This section will outline the protocol for obtaining annual leave, including who to contact, how to apply, whether an automated or online approach is in place, and how much notice is required.
You might include clauses stating that a leave of absence will only be deemed granted upon evaluation by the line manager and written confirmation to the employee.
This section will also outline the process for challenging any refusals and the procedure to follow if unapproved yearly leave is taken.
How Hezum can help
Managers with HR duties or HR teams may be tasked with creating a company holiday policy.
Anyone who has never written a formal document before could find this intimidating. Still, several free annual leave policy templates are available that you can use as a basic framework.
Still, it takes time, and time is gold for an HR professional with quite a lot on their plate.
Additionally, you must make sure that the team is well-informed about the annual leave rules so that everyone, including new hires who arrive after the holiday policy is in place, is aware of your expectations.
So, how can Hezum help?
As a complete HR solution, Hezum can perform administrative duties (like facilitating onboarding). This means your HR staff now has more time to draft an annual leave policy for the company.
Once the policy is reviewed and approved, disseminating information can be done via Hezum. The platform offers a secured and centralized database—your HR staff can upload all pertinent documents about the policy.
Everyone in the company will have access to it.
Hezum can even help you implement the policy efficiently. With a two-pronged scheduling system, employees can file the leave themselves, and managers can approve or disapprove it digitally.
There's also a Time Off Wall Chart which will give you a 360-degree view of your employees' whereabouts.
So, whether you're still creating, disseminating, or implementing your company's annual leave policy, Hezum's got you covered.
Learn more about our solutions by visiting the website today.