6 Ways to Ensure Your Team is Productive in Coworking Spaces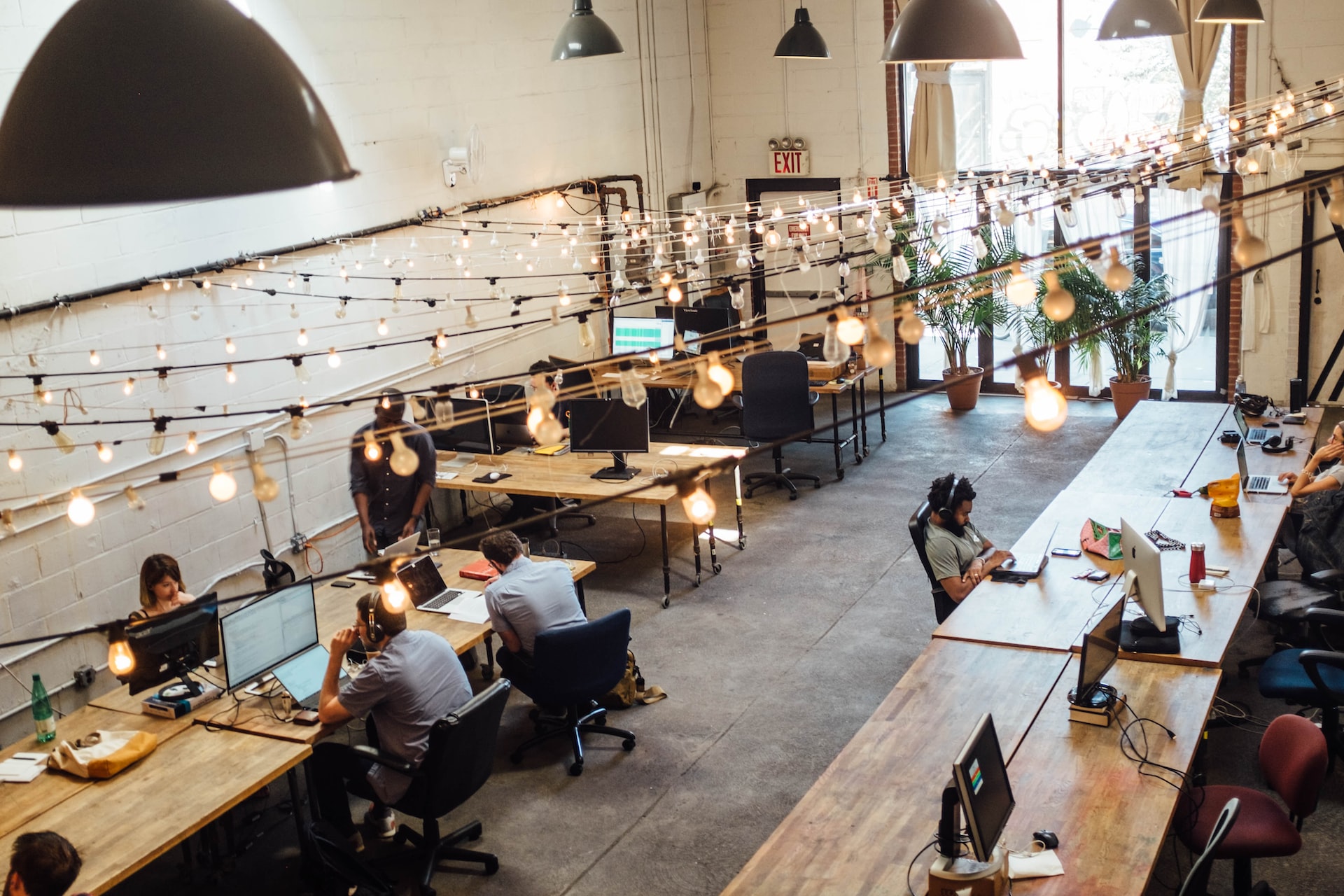 Coworking spaces have been around for a while now but as the way we work continues to evolve, particularly post-pandemic, smaller companies might find that coworking is an option they might want to consider.
Primarily thought of as the domain for startups, a coworking space can be an attractive alternative if you're looking to shutter your office and have people working remotely. This way, you can still encourage in person collaboration a couple of times a week and operate on a hybrid team model, without the expense of maintaining an office full-time.
However, there are a few pros and cons to coworking spaces and you need to ensure that you pick the right one for you and your employees.
As HR you will need to do your research and physically vet each and every option in person, preferably spending a few days working from each to assess their suitability.
Of course affordability is a big requirement, but so too is comfort and a space that allows your employees to be productive.
How to ensure your team is productive in a coworking space
It's fair to say that when you lease an office of your own, you will likely have greater control over your environment, but it's not always practical - particularly if you're a young company or you're going through a period of instability, financially speaking.
And while allowing your people to work remotely can work well, many managers and HR people will still agree that a hybrid model that allows for face-to-face meetings, brainstorming and collaboration can be a lot more effective from a company perspective.
Indeed, research shows that a lot of employees favor the hybrid way of working, enjoying the flexibility of working from home some days while still having the human interaction that seeing their coworkers in person provides.
And that's where a coworking space comes into play.
So how do you ensure your teams are working to the best of their abilities in a space that has been designed for use by companies (and freelancers) other than your own?
Productivity tips for coworking spaces
The design and layout of your chosen space is going to be crucial when it comes to making sure that your people are able to work without distractions. That's something that only you can have any say over, but let's look at a few other tips for making coworking spaces work for your organization.
1. Manage noise and distractions
This can be the biggest bugbear of anyone who is used to using a coworking office: You don't have any control over the other users in the space. Having said that, a lot of people find that open plan offices have the same issue, so this isn't a problem that is exclusive to coworking.
While some companies have a policy around wearing headphones at work you might find that you want to actively encourage your employees to use noise canceling headphones if that helps them concentrate.
You also need to ensure that employees have enough personal space. While noise can carry across an open area, if they're working elbow to elbow with someone, particularly someone from another company, it's also going to be distracting.
2. Plan your departments and zones
You might not have much say over the layout of your coworking space, but you can at least determine where your people will sit. Assigning 'zones' within your area is important as it will facilitate better communication between those who need to confer with one another.
Creating a space for collaboration so teams can gather and brainstorm is also important. Yes, there will be onsite meeting rooms in your coworking office, but these often need to be booked in advance.
Making sure there is somewhere zoned off so people can hold impromptu meetings will encourage your teams to work together to troubleshoot, problem solve or come up with awesome new ideas.
If at all possible, also create a quiet zone, preferably an enclosed one, for anyone who needs to focus without distraction.
3. Give employees control over their workstation
Coworking spaces tend to be rather impersonal but if you want your employees to be productive (and happy!) allowing them to personalize their workspace or desk will increase their sense of belonging to a team, and an organization.
You want your people to come to work feeling inspired and happy to be there, not demoralized and unmotivated and when they take pleasure in their surroundings, they'll be more likely to be engaged and efficient.
Of course, there will only be so much you can do in a coworking office, but a few personal touches such as family photos and plants will help boost morale and make people feel like they want to come into the 'office' rather than spend all their time working from home.
4. Ensure teams have the tools they need
For people to be efficient and productive they need the right tools. Ensure that your people are able to communicate with one another wherever they are - at home, in the coworking space or elsewhere.
For your hybrid team setup to work, you need to pull out all the stops when it comes to providing collaborative digital tools that help people work smarter. There are any number of platforms and apps out there that should meet your business's needs - you just need to decide which ones are right for you.
Want an easy-to-use Kanban card style organizational platform? Trello might work well for you. Want to encourage communication and conversation - try a tool like Slack. Want employees to be able to manage their own time off? Give Hezum's HR Information System a go!
5. Organize team activities
When people are working remotely either some or all of the time, it can be all too easy to forget that you need to engage with them. Feeling forgotten and undervalued is not going to do anything for morale - or productivity.
Organizing team activities will show employees that you recognize them and will help build stronger bonds both within and outside of the coworking space.
There are plenty of team building exercises to do in the office that will help people feel involved and break down those barriers that remote working can throw up. You might want to book a private meeting room for those though so you're not disrupting other users of the space!
Outside of work, encourage bonding and making sure remote workers don't forget each other's faces (!) can be easily achieved over team lunches or happy hours.
6. Promote workplace wellness
You want your people to show up to your coworking space as their best selves. For this to happen, they need to be mentally and physically well. As an employer, you can have a huge bearing on that.
Promoting workplace wellness is an essential part of being a successful company that people want to work for. It's good for your employer brand, it's good for your employee retention rates, it's good for attracting high caliber candidates - and most of all it's good for your existing employees and their productivity levels.
So how do you go about it? You might want to offer subsidized (or even free) gym memberships. You could encourage lunchtime yoga or meditation classes. You can provide free, healthy mid-afternoon snacks (beat the slump!) or you could use a platform or app that helps employees manage their own mental wellbeing at work.
You should also ensure that your company culture and your policies and practices align with a sense of work-life balance.
For example, are managers strongly discouraged from contacting employees at all times of the day and night or when they're on vacation? Do you proactively encourage employees to take all of their paid time off?
6 Ways to ensure your team is productive in a coworking space: conclusion
Whether your working model is completely inhouse, hybrid or 100% remote you need your people to be productive if your organization is to be profitable.
As we mentioned at the start of this blog post, coworking spaces can have their pros and cons but with careful management and a culture that encourages engagement and recognizes hard work working from a shared office space can be just as good as working from your own leased building.
And look at it this way; the potential for collaboration and networking will be second to none!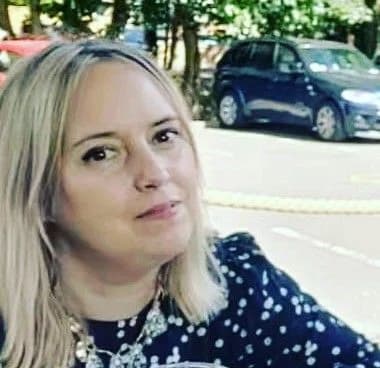 Eve Church
I'm a UK-based content writer here at Hezum. I've an interest in all things HR and company culture.
United Kingdom