The Makings of a Top-Rated Workplace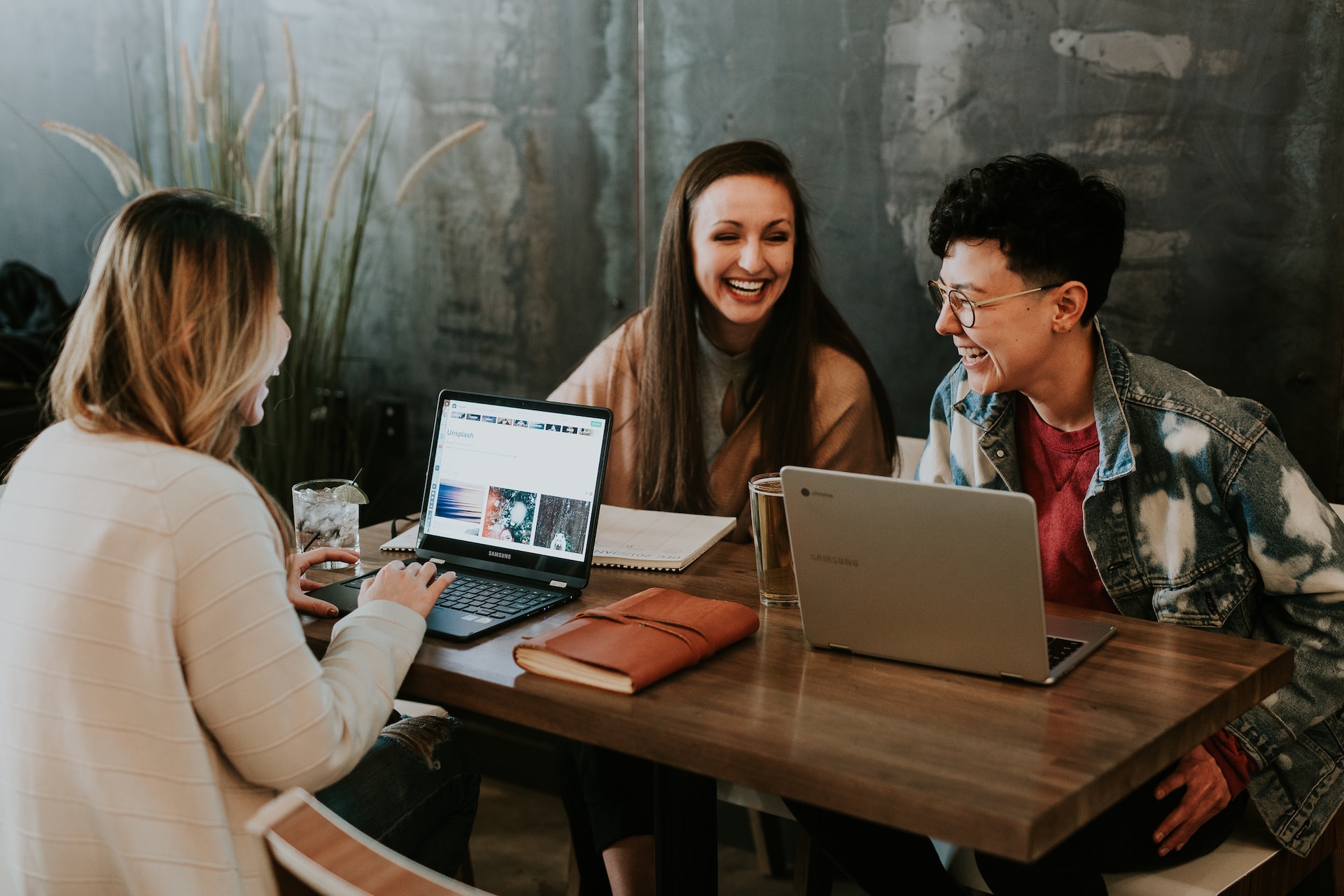 Whether big or small, strengthening your company's culture or becoming a top-rated workplace must always be one of your must-dos.
And you're certainly on the right track—employees and even clients tend to be more loyal to a business that values its staff.
Now, the question is, what makes a company an excellent place to work at?
In this post, we discuss the traits of top-rated workplaces and even give insights on how you, too, can become one of them.
What it means to become a good workplace
Rather than limiting the workplace to a physical setting, consider everything your employee has to bring to the table to deliver outstanding results.
The truth is, a good worker is not just someone who turns up to work every day. Instead, a brilliant employee is someone with the bandwidth, creativity, social skills, and proficiency to accomplish their role.
Being a good workplace means you are able to take care of your employees' physical, mental, social, and financial needs.
A great work environment inspires and engages your staff, increasing job satisfaction and employee retention.
As a result, your staff will be less stressed at work and more likely to contribute suggestions for making your business successful. This will help your business expand and prosper.
In certain industries, a healthy workplace can lower workers' compensation and medical claims while increasing productivity and reducing absenteeism.
The traits of top-rated workplaces
What attributes do successful workplaces have that entice exceptional people to look forward to going to work every day? What qualities distinguish a thriving workplace that pulls in, keeps, and inspires the greatest talent?
We list the characteristics of good workplaces below:
They offer a competitive salary
Great workplaces provide competitive and fair pay, above-average pay increases, and the opportunity to earn more money based on performance, including bonuses, profit sharing, and other incentives.
By offering a competitive salary, these workplaces are able to retain and reward top performers, as well as recruit fresh talent.
They invest in training and growth
Great organizations engage in training and development for their employees' talent and competencies to flourish.
By providing employees with funding to take advantage of different opportunities and providing a range of training and professional development programs, they make time to learn and support it.
Great workplaces also provide clarity on how to be a top performer, help other employees become top performers, and help existing top performers maintain top performance.
They do these through performance management methods that help guide, support, and create an exceptional performance.
Great businesses succeed because they strive for greatness every day.
They provide meaningful work
As promotions and lateral movements aren't always attainable, it's critical to have engaging work projects. However, it's a delicate balance to push workers to the limit of their potential without overstressing them.
Too much monotony in the workplace can lead to bored or apathetic workers, while too much difficulty can lead to stress and burnout.
They promote work-life balance
Great businesses are responsive to employees' work-life needs, which is why they highly encourage work-life balance.
These companies often offer flexible scheduling and ample paid time off. They see that they meet individual requests and requirements and foster a supportive work environment that is understanding of personal and family responsibilities.
They look out for their employees' well-being
Excellent workplaces really care about the welfare of their staff.
They give a range of benefits that assist their employees' personal and physical welfare and wellness alternatives that aid in developing good lifestyle habits.
They engage and empower employees
Great workplaces engage and empower their employees.
Leaders take into account the employees' opinions, involve them in the company's advancement, and provide them with chances to take the lead on initiatives, collaborate, participate in decision-making, and make a real difference at work.
Employees who work at exceptional places of business feel that their thoughts matter and can positively influence their companies.
They promote growth and innovation
Successful, expanding, and creative organizations are great workplaces. They have high expectations for themselves and are committed to providing products and services of the highest caliber.
They work hard to innovate and advance their businesses. As a result, their companies and organizations consistently raise the standard.
They appreciate and reward contributions
Excellent workplaces demonstrate their appreciation for and value their employees' contributions.
They frequently celebrate accomplishments and give staff praise, recognition, and rewards in formal and informal settings. They never pass up an opportunity to express gratitude for their employees' efforts.
They build and foster a unique culture
Excellent organizations have a distinctive culture all their own, which is frequently characterized as enjoyable, amiable, collaborative, upbeat, enthusiastic, and creative.
Their working environs, coworkers, and workplace processes all contribute to developing an energetic, upbeat, attractive, and contagious culture.
They hire the cream of the crop
Excellent workplaces only hire the finest.
They understand that great people create a terrific workplace and culture. So they identify the talent they require, strategically hire it, and implement methods for both selection and onboarding that engage high performers and position them for success right away.
They are led by outstanding leaders
Leaders that are exceptional and inspirational create great workplaces. Leaders effectively guide the organization by leading by example.
They actually respect and care about their staff. Mutual respect, trust, honesty, and support characterize interactions between leaders and employees.
To summarize
Being recognized as an "employer of choice" puts you in control of attracting, securing, and keeping top talent.
A very fortunate circumstance is having potential employees seek you out when the job market is competitive, as it has grown to be for the best and brightest.
It needs a deliberate and strategic approach that starts with knowing what people value most when determining where they want to work. It is not, however, a position that is easily obtained or maintained.
But with the right approach, an open mind, and a willingness to safeguard your employees' well-being, rest assured that you'll be on your way toward becoming a top-rated workplace.
In need of more HR insights? Looking to streamline your workflow? Let Hezum help you!
This complete HR solution can manage onboarding, time off requests, and pertinent documents for you. To learn more about Hezum, visit the website or schedule a demo today.