How to Include Diversity & Inclusion in Your Employer Brand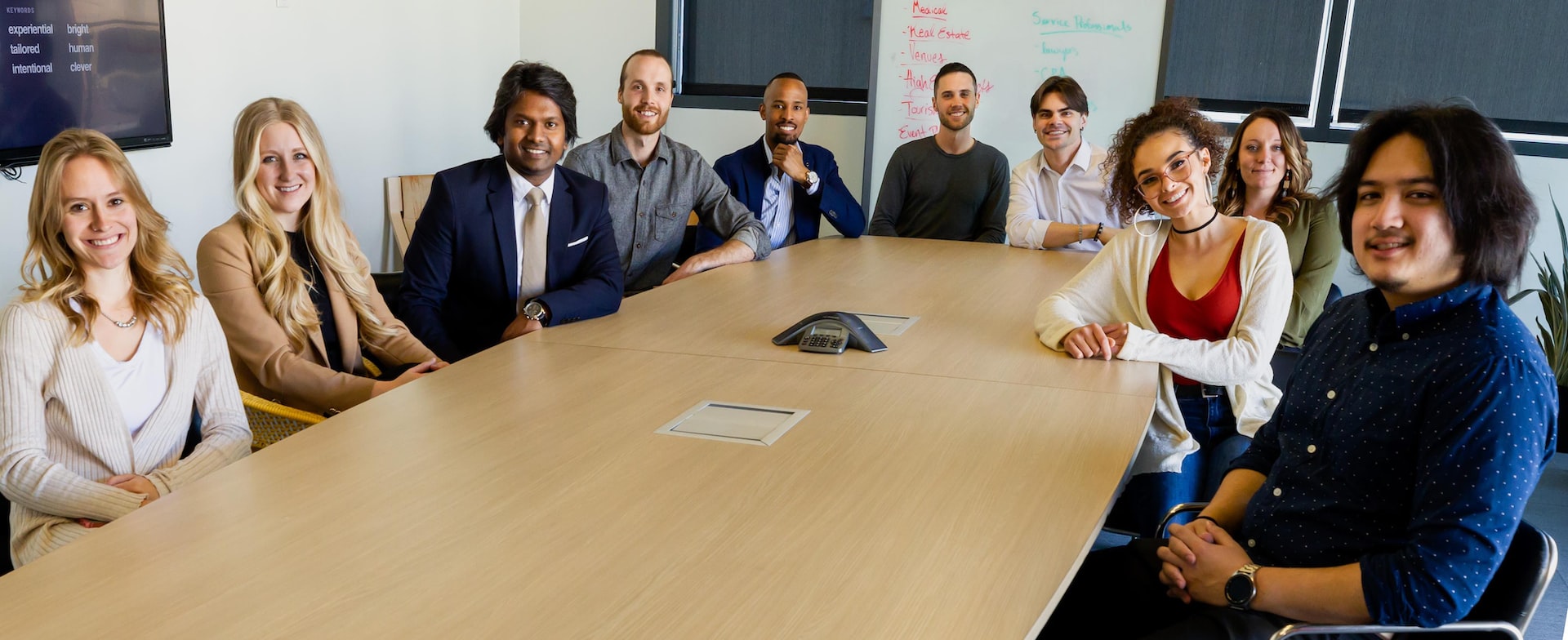 Every business owner's dream is to draw in customers and boost their loyalty toward the company. Solid marketing strategies often cultivate consumer goodwill and loyalty.
But apart from upholding a positive reputation and good recall, many businesses may not be aware of one more important factor: employer brand. An employer brand that appeals to employees is just as important and appealing to customers.
What is an employer brand?
Every business possesses a reputation. It could touch on your leaders, team members, past, products, services, and more.
Additionally, the reputation of your business can influence consumers' emotional, intuitive, and intellectual responses to your adverts, consumption of your products, and eventual word-of-mouth advertising.
Your brand is made up of this reputation and can be much more than just the products or services you offer. It can be a strong, enigmatic, and synergistic force.
Your company has a secondary brand that focuses on how you're perceived as an employer. This is your employer brand, and it is alive and well in the heads and hearts of your previous, present, and potential employees.
Your company's employer brand is the perception you give of what it's like to work there. This is necessary to both recruit new staff and keep the ones you already have.
It is crucial to take actions that foster a positive image among current, potential, and even past employees because nobody wants to work for a company that has a negative reputation as an employer.
This can be accomplished in a variety of ways. For example, you can provide competitive salaries and benefits, foster an environment at work that encourages growth and success, and make work-life balance your priority.
Looking for more insights to improve your employer brand? Check out these tips for improving your brand as an employer.
How can businesses strengthen their employer brand?
Diversity, equity, and inclusion must also be a top priority for your business to have a strong employer brand.
Candidates want to understand how fully devoted a potential employer is to diversity and inclusion (D&I).
Racial injustices and job inequities are more widely recognized today. As a result, candidates and employees are now more than ever looking for openness and action from businesses, not simply corporate statements.
Candidates are interested in learning what diversity and inclusion mean at your company and how your processes and policies reflect it.
Why are diversity and inclusion needed in an employer brand?
By incorporating diversity and inclusion into your employer branding, you can improve public perception on several fronts—from current employees to potential hires to the community at large.
Apart from an improved impression, an employer brand that reflects diversity and inclusion can give you the following benefits:
Attractiveness to high-quality candidates
A lack of diversity and inclusion in the workplace is one factor that is certain to repel talent.
More and more people want to work for organizations that share their values because they value diversity in their communities. As a result, surveys show that more than half of job applicants say that workplace diversity is a key consideration when considering job offers.
2. A boost in employee satisfaction
A strong employer brand is necessary to increase current employee satisfaction as well as attract new talent. Your present employees will be content if you demonstrate that diversity, equity, and inclusion are essential to you.
3. Enhanced reputation
Employer brands impact more than just existing and prospective workers.
A firm commitment to D&I at work will improve your standing in the community at large, which may have an impact on your capacity to draw in customers. People want to conduct business with organizations that appreciate diversity just as much as they want to work for diverse organizations.
What are ways to weave diversity and inclusion into a brand?
It will take more than refreshing your careers page or recruitment marketing materials to establish your company as a name recognized for its D&I efforts.
Also, most people can see through this, especially top job seekers. You'll be doing more harm than good if you approach the whole commitment half-baked.
Your company must be a firm believer of diversity and inclusion; this applies to everything from company culture to recruitment strategies to your online presence.
When a company makes these efforts, it shows a genuine commitment to diversity, which is felt both internally by employees and outside by job candidates who are interviewing with you.
How can you do it? We've outlined some ways for you:
Be committed and true
Any D&I initiative must be authentic. Unfortunately, far too many groups have profited from the situation but have fallen short of their goals of bringing about real change.
This strategy not only hurts how your employees view your business but also has a detrimental impact on how the general public perceives your brand.
When it comes to D&I, promises must be followed by real accountability and action.
2. Be clear with your initiatives
Your company has probably already changed in order to promote workplace diversity and better support underrepresented talent by this point.
So communicate them.
Only if prospective employees are aware of your D&I initiatives will they be successful. From the standpoint of employer branding, it's crucial to assess your current recruitment marketing strategies from the perspective of a potential employee. Finding and understanding information about your past, present, and future D&I efforts should be simple.
3. Showcase your stories on social media
Share your company's narrative and demonstrate how you handle diversity and inclusion through social media.
Demonstrate how you practice diversity rather than merely talking about it by posting images from company events, videos of workers discussing their experiences working there, and updates on your D&I goals.
You can also use social media for advertising your intention to hire people from underrepresented groups.
To summarize
Think about how you display your dedication across every facet of the applicant and employee experience, from interviewing and compensation to employee feedback, to include diversity and inclusion into your employer brand. Then, throughout the applicant journey, weave tales demonstrating your culture's diversity, equity, and inclusion.