How to Write an Effective Job Advert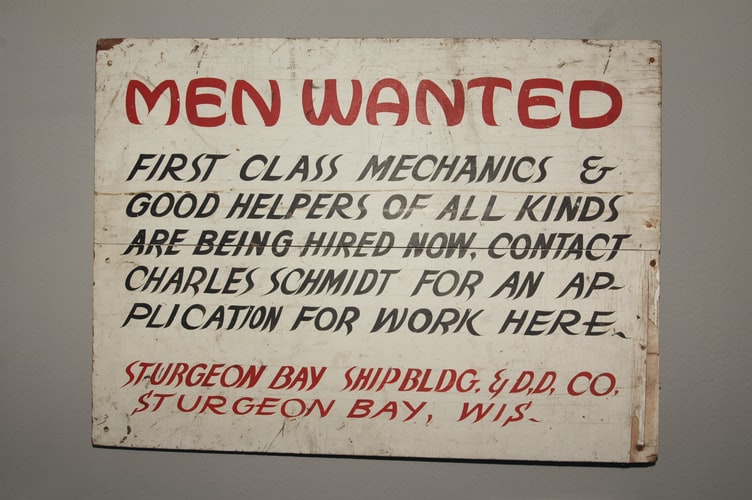 You've determined that new hiring is required, and a thorough job description has already been written. You now need to draw attention to the opening, but do you know how to create a job posting that will increase your hiring?
Your company's brand will be promoted, and you'll be able to develop a solid talent pool of prospective candidates for the future thanks to a well-written job post in addition to attracting talented people to apply.
Put yourself in the shoes of your ideal new hire before you begin drafting a job advertisement. What would you want to see in an ad for your future job? Which language is most appealing to you? What facts will catch your attention?
Consider what makes your business distinct once you've written down a few ideas. Next, consider your own motivations for working there. You are the person best suited to discuss your business, what you do as an organization, and why you do it.
Even though it's an old cliche, first impressions count. So there's a good chance that this job posting is the prospective employee's first contact with your business.
Job advert vs. job descriptions
Because job adverts or job postings are technical papers, the devil is always in the details. They must be inclusive since they are also invitations.
Additionally, they must be clear since they are windows into your company. None of those apply to an internal job description, so it isn't a brilliant idea to copy and paste one.
Your job posting wording needs to accomplish a variety of objectives because it can be the only company messaging a prospect sees.
It must be visible in job board searches (not a given), clearly and simply describe the position, and introduce the organization, to mention a few requirements.
Additionally, it must use inclusive language to welcome people of all backgrounds and use branded language to reflect the business.
Your entire inbound recruiting campaign may suffer if you fall short of those objectives.
Use an internal job description instead, which won't help you reach those objectives and could affect the quantity, caliber, and diversity of the applicants you receive.
To put it simply, effective inbound recruiting requires effective job posting.
And it matters since the majority of applications come from inbound recruiting, even if hiring teams use both outbound and inbound recruiting.
What's in a job advert?
Your job posting should accurately describe the position being filled, the skills required, and information about the employing organization if you want to draw in top candidates.
All effective job advertisements emphasize simplicity. A clear, concise posting that shows precisely what you're searching for can boost the likelihood of finding a good match.
Unfortunately, employing elaborate flourishes of language and loading your advertisement with jargon can be tempting.
Simple need not be monotonous, though.
By writing your job description in the tone and fashion of the company you are posting for, you can give it a little more personality and, naturally, incorporate its catchphrase. Use punctuation sparingly. Don't forget to include the employer's logo when customizing the ad's design.
The individual reading your job advert may have never heard of your organization before, so here are six crucial topics to concentrate on when creating your job ad:
1. Job title
While jargon, acronyms, and internal titles may be prevalent in your company, others may need help understanding what they represent. The secret is to avoid using them.
The use of industry-standard titles in job postings increases visibility and, as a result, increases the number of applications.
2. The job's selling point
After stating the position's title, you should immediately discuss its main selling points, including what makes it so fantastic and why candidates would adore working for your business.
What does your target audience value most in their careers, once more thinking about it from the candidate's standpoint?
3. Summary
The selling elements grab the eye of the reader, but this section of the job description should let your ideal candidate see themselves in the role.
Utilize action verbs frequently, be explicit, and use short sentences.
4. Salary
This is a crucial component of the job description because it is what potential candidates are looking for.
Even if you might not want to advertise the pay overtly, those who do typically receive a lot more applications (unsurprisingly). If you absolutely don't want to mention your pay, think about offering a more significant salary range.
5. Location
Being more explicit about location here makes a significant difference. For example, could you give a more specific area rather than simply the city? Include the possibility of working remotely as well, if available.
6. Job Specifics
Clearly describe the position so that everyone reading it will understand exactly what it entails, to whom they will report, what success looks like, and the potential for advancement.
Some advertisements also include the recruitment process, and that's actually fine, especially for specialized positions that will take quite some testing and interviews.
It will be easier for job seekers to decide whether it's worthwhile to apply if there is a clear path laid out for how they could progress from applicant to new hire. For example, a performance evaluation may turn off some people, while a CEO interview may excite others.
Don't forget to add your contact information and the application deadline.
When all this information that applicants need to know is cohesively woven together, you will have the makings of an excellent job advertisement!
To summarize
You can create the most compelling job advertisement when you take the time to focus on the ideal prospect and, more importantly, what they could be looking for in their future work.
Ensure the information is unambiguous, that your brand is positioned in the most advantageous, engaging, and effective manner possible, and that the advertisement is viewed in the most appropriate media.
After all, the advertisement's primary goal is to draw in suitable candidates with the correct abilities and traits and to send them to your door.
Once you've attracted the right candidate and hired them, onboarding them to your company is the next step.
And we can help you with that.
As a complete HR solution favored by small to mid-sized companies, Hezum can streamline your onboarding process. This ensures your new hire can gracefully transition from rookie to top talent in the least possible time.
Hezum also has other solutions to help your HR team out. If you want to learn more, simply visit our website.