How Employee Monitoring Boosts Productivity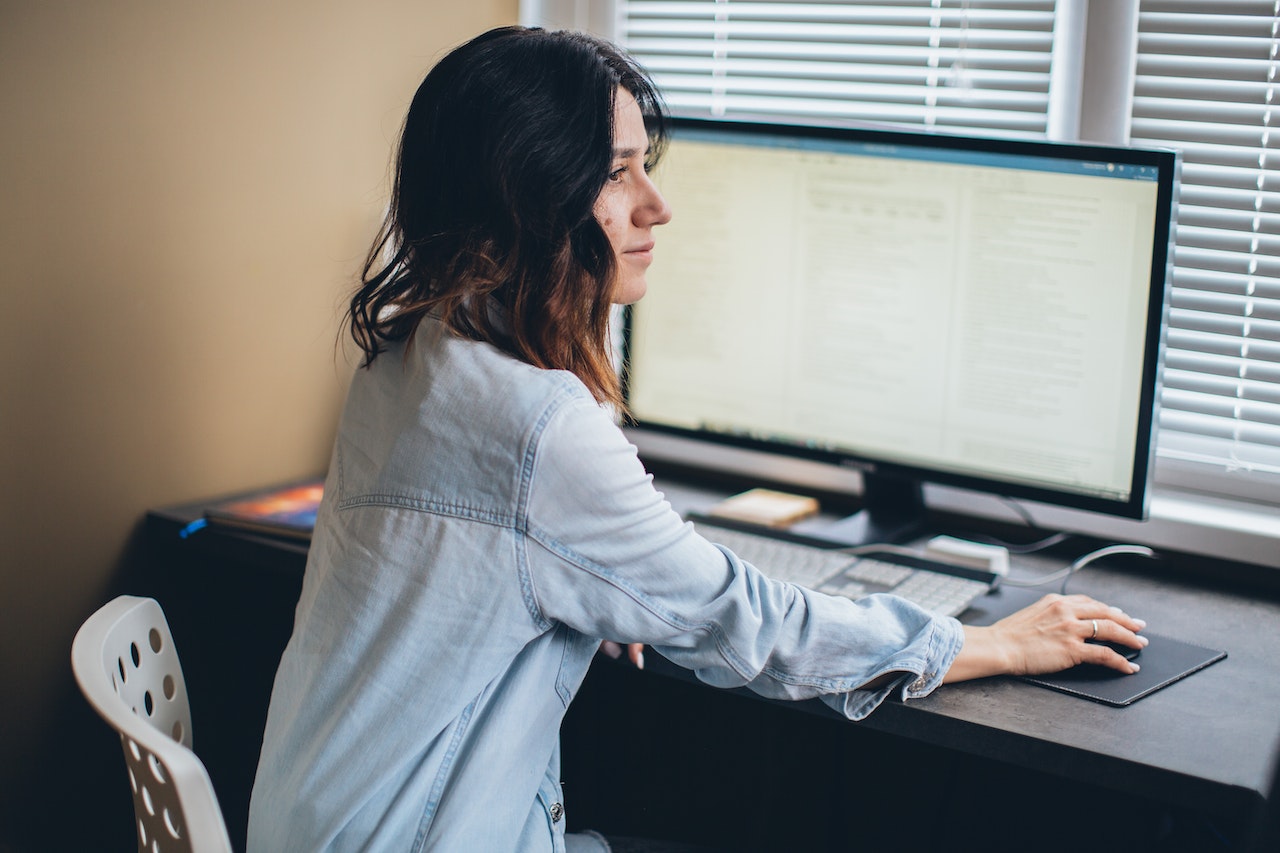 The advent of remote work and teams interacting and communicating electronically while dispersed across the globe makes productivity tracking challenging.
Innovative and interactive solutions are needed for managers entrusted with measuring and monitoring team members' productivity levels to help their teams become more effective and productive.
Employee productivity tracking software gives managers the power to evaluate the caliber of their team's work and speed up job completion without micromanaging their workers' daily activities.
But is there more to employee monitoring? Can it also boost productivity?
What's the purpose of employee monitoring?
Employee Monitoring is a technique of activity monitoring that businesses have utilized for various reasons: to help prevent and identify costly data breaches, enhance employee engagement and streamline unproductive operations.
Modern employee monitoring systems have recently demonstrated higher promise for thorough workforce analytics and chances for employee productivity coaching.
With the help of these modern tools, firms may increase employee engagement, improve performance, and streamline processes.
Organizations can improve labor productivity and boost profits by tracking and examining employee work behavior.
This method's data collection on employee monitoring and workforce activity can be used to identify trends, patterns, and correlations amongst teams, groups, and departments to understand better business processes and how to make them more efficient.
Application usage, time spent on unproductive activities, and the time of day each employee is most productive are all part of this activity data.
Employers can gain a comprehensive understanding of how work is carried out inside and outside the office thanks to employee monitoring, which also provides insights for employers and employees to increase individual, team, and organizational productivity.
How do employers monitor staff?
Tracking employees' activity has become much easier thanks to technological advancements.
Ten years ago, most employee monitoring had to be carried out on-site.
How times have changed, indeed.
Companies now need to reconsider how and why employee monitoring is established and used in light of this change in how work is done.
1. Internet and email
These two tasks form the backbone of employee work and, thus, employee monitoring.
We know that, when used correctly and effectively, the internet is necessary for productivity. Therefore, discovering how the internet is being utilized can help the team better understand how to use it.
Understanding email communication and usage can still boost staff productivity and efficiency, even while other communication methods have reduced email use.
2. Computer activities
Some apps enable employers to monitor desktop application activity, like internet monitoring.
The information gathered can be displayed in in-depth reports that show how much time was spent working productively when the computer was idle and which applications were used the most.
3. Keylogging
Keylogging, also known as keystroke logging, is a procedure that documents the keyboard keys a user presses in the correct order.
In addition, these apps can take screenshots when a keyword is entered.
4. Telephone
Do you remember the message you get when you call customer service for a problematic router? You participated in employee telephone monitoring by participating in that call, which was informed that it might be recorded for quality and training purposes.
It's a way for a business to take charge of quality control and ensure that its personnel give you excellent customer service.
5. GPS monitoring
A work car's use is tracked with GPS tracking. Vehicle tracking could be helpful for delivery, courier, and postal services to assist drivers in choosing the most effective routes. Additionally, it can be used to validate delivery status, find lost stuff, and improve safety in general.
What are the pros of utilizing employee monitoring software?
Monitoring can increase a worker's productivity at work by reducing errors and allowing for more effective use of one's time. Monitoring also makes the workplace safer.
Monitoring helps employers more quickly identify a worker's strengths.
A company can use surveillance to see a person's leadership potential and readiness to go above and beyond for a client.
Companies can highlight a worker's advantages. For example, employees feel more valued by their company as a result of being compensated for their efforts.
Monitoring not only reduces workplace errors made by employees but also highlights issues that can be resolved. Through observation, a business may swiftly fix a mistake and prevent it from happening again.
Employees can modify their future behavior after the slip has been fixed. Employee monitoring can help businesses identify their flaws as well.
Companies can identify problems and rapidly fix them, whether a single inefficient manufacturing line step or two employees who don't get along well.
Last but not least, employee observation boosts output and workplace security.
The behavior of employees in the workplace may reveal attitudes that need to be modified to improve productivity and safety.
Your business will be better prepared to address the issue to ensure the well-being and productivity of all employees if a worker is making excessive personal calls or engaging in unsafe behavior at work.
Must-try employee monitoring software
1. Asana
With the aid of the task management tool Asana, users can divide their projects into tasks and subtasks. In addition, users may access project information, reminders, team members, and responsibilities through the simple dashboard.
Users can tag various team members when assigning tasks in the calendar feature, which displays a complete picture of the project status.
2. Time Doctor
Time Doctor provides in-depth analyses and insights into how much time an employee spends on tasks.
Employees can better manage their time as a result, and supervisors may examine the extent of their production while receiving suggestions on how to increase it.
This solution makes it simple for employees to exchange productivity reports and has a variety of feature sets, such as project management, time tracking, and staff monitoring.
3. ActivTrak
ActivTrak, an economical and user-friendly employee productivity tracking tool, is best suited for SMBs, particularly those overseeing a remote team.
It uses those native capabilities, particularly those in the analytics field, to interact with hundreds of different platforms, including starter templates that sync with the various Google Cloud, Microsoft, and Salesforce suite ecosystems.
Managers can monitor and evaluate staff performance using ActivTrak's simple interface.
4. ObserveIT
ObserveIT, which focuses on preventing insider threats, makes user behaviors accessible so businesses can identify risks and reduce them before they materialize into significant issues.
The software is known for its rapid danger detection in real-time, strong threat response capabilities, and streamlined integrations.
5. Hezum
Just because they are your HR department doesn't mean they can't have their own productivity tool.
Hezum is a platform providing complete HR solutions to small and medium-sized businesses.
Its features include a New Hire Portal to streamline your recruits' onboarding process and an employee database and org chart to facilitate effective communication between your team members.
Hezum also has an Employee Self Service (ESS) feature that allows your team to log onto the platform to schedule and manage time off and access HR-related papers and information, saving time, effort, and paperwork.
To summarize
Lack of staff productivity and engagement leads to missed deadlines and unmet expectations.
The best way to comprehend how your workers work and make data-supported decisions about improving their workflows and productivity is to track employee productivity and efficiency.
Want to learn about Hezum and how it can help your HR department strategize ways to boost operational efficiency and productivity? Visit our website today to learn more.