Get the Most Out of Conferences With These Tips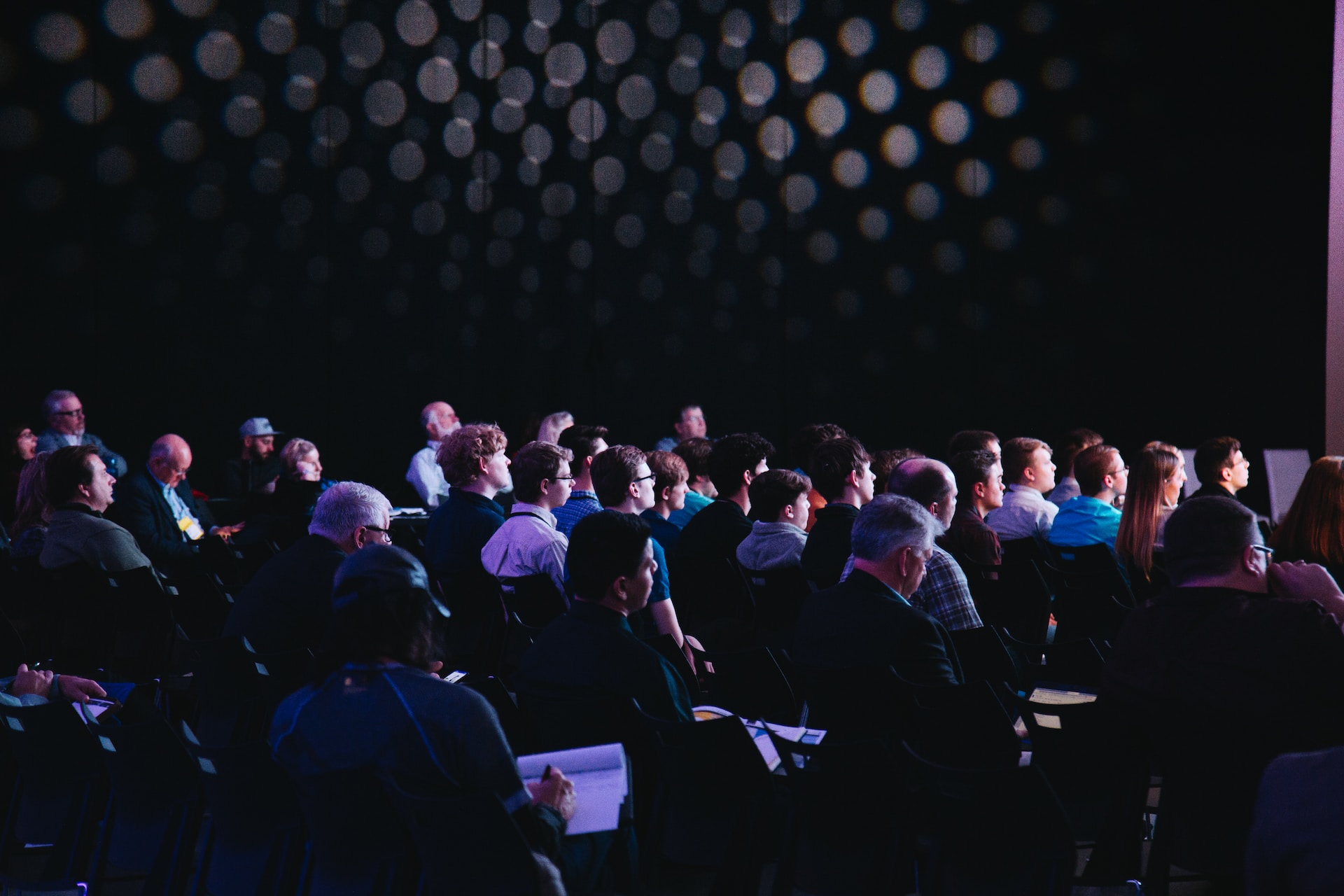 Conferences aren't new activities. You've probably heard or attended one, whether physically or virtually.
Brands and event organizers often do conferences as a common onsite activation. But what's in it for the participants?
Can you come home after attending a conference with more than just the event swag?
The answer is a resounding yes. This blog post discusses how you can get the most out of your conference experience.
What are conferences?
A business conference often involves many people meeting and discussing a specific topic. Even though it seems straightforward, a business conference can mean many different things depending on the situation.
There are numerous conference types and justifications for hosting one.
Perhaps your business wants to gather everyone in one location. You may be a pioneer in your field and wish to unite like-minded people from your sector. It's also feasible that you're attempting to increase your company's visibility or recruit fresh talent.
What are the benefits of attending a conference?
A conference's purpose, whether physical or online, is to unite like-minded individuals worldwide to share ideas, spark innovation, and inspire.
Each person gains something different from attending a conference. Attending a conference allows one to gather knowledge on subjects rarely taught in the workplace or online.
Individuals gain from conferences by being inspired by new ideas to approach business difficulties initially and creatively.
Even better, attending conferences make you achieve these benefits:
You can expand your network
Conferences are more than just the speakers; they are also about the attendees and the surrounding community.
Meetups and conferences are undoubtedly targeted at crowds of individuals who share similar (or at least related) interests.
In addition, in-person gatherings are now happening again after a long absence, bringing together individuals from various origins, technical expertise, and cultural experiences.
Gain new knowledge and perspective
Many different channels are at our disposal, some of which show us things we have yet to see, some speed up our work, reduce the likelihood of errors or give us some other benefits.
These are widely available online, but getting a hands-on demonstration or having the chance to ask questions particular to your company's problems is invaluable.
The World Wide Web has given us access to everything, yet it can also be overwhelming with information we cannot access or understand. We can come up with fresh ideas to improve our strategy by attending a well-run conference.
Most information is undoubtedly available online, but the conference lets you cut through the clutter and get the necessary information.
Buffs up your CV
You should list attending conferences on your resume, especially if you presented there.
This demonstrates to possible employers or awarding bodies that you are dedicated to your field and actively engaged in talking with others.
Your presence at conferences communicates to potential employers that you have a keen interest in the profession, are curious about it, and are committed to furthering your education.
Employers favor applicants who have a wide range of intellectual interests, even if the conference you attended just had a passing connection to your profession.
Let's you have fun
A conference can be entertaining even if it certainly falls under the category of a business event rather than a hobby.
One of the main attractions of attending a conference is the chance to go to a new place to experience a new city, sample new cuisine, view some local landmarks or tourist sites, and even go sightseeing.
Also, you will be able to participate in social events like parties, dinners, and excursions. These occasions are frequently informal and amicable, despite the impression that they can be stiff or dull.
How can you make the most out of a conference?
So, you're attending a conference.
You'll meet many new people, participate in dozens of sessions given by experts in your field, and leave with tons of awesome swag.
If you're a seasoned conference attendee, you have your short list of strategies for maximizing conferences.
If not, don't worry—here are some tips to help you get the most out of your conference:
Find out who's going and network
As crucial as the sessions themselves are, the people in them are much more important. A conference is ideal for networking with colleagues, making new connections, and keeping in touch with clients.
Don't expect to meet prospects at the conference by accident. Instead, contact them in advance to let them know you'll both be there. Doing so allows you to reserve time on their calendars and enjoy their undivided attention.
Attend the right sessions
There will usually be a vast selection of conference sessions—far more than you can attend! Thus consider the conference as a whole when planning your timetable.
Consider all the activities and sessions you're interested in, then make sure you can attend various lectures, workshops, and social gatherings while still making time for downtime.
Moreover, feel free to leave a session early to attend another if it is not what you expected it to be. Using your time efficiently and making the most of everything available at a conference is vital.
Get in touch with the speakers
Any conference's speakers and panelists are probably leading authorities in your industry or people you wish to know.
Hence, don't hesitate to speak up during a session, tell the presenter you enjoyed it, and ask for their business cards.
Rub elbows at the socials
Schedule some time for the conference's social activities; they're a terrific way to meet people in a more informal situation.
As for staying after the event is over, feel free to do so. You don't want to end a fantastic chat with someone only to make it to your next session on time.
Keep and study your notes
There is a lot to take in with days full of speakers and seminars, and you probably will only remember some things when you return home.
Thus, organize your notes and data so they are easy to find when you return to the office.
Regardless of the note-taking method you use, list your top three takeaways from each session you attend and any further research you wish to conduct on the subject or with the speakers.
This will help you remember things and provide precise tasks to complete when you return to work.
To summarize
One of the best things you can do with the knowledge, contacts, and inspiration you acquired from the conference is to impart it to your coworkers, friends, and colleagues.
Send videos of the sessions you found very helpful, provide a lecture at your next staff meeting about something you learned, and let your supervisor know about some of the intriguing people you encountered.
You'll share your new abilities and information, and your coworkers will do the same the next time they attend a fantastic event.
Looking for a secure and centralized database to store your conference files? Hezum can help you with that!
Apart from good storage, you can easily share your files with teammates. And that's just one thing Hezum can do for you. Visit the website or schedule a demo to learn more about our solutions.