How to Create a Successful Employee Referral Program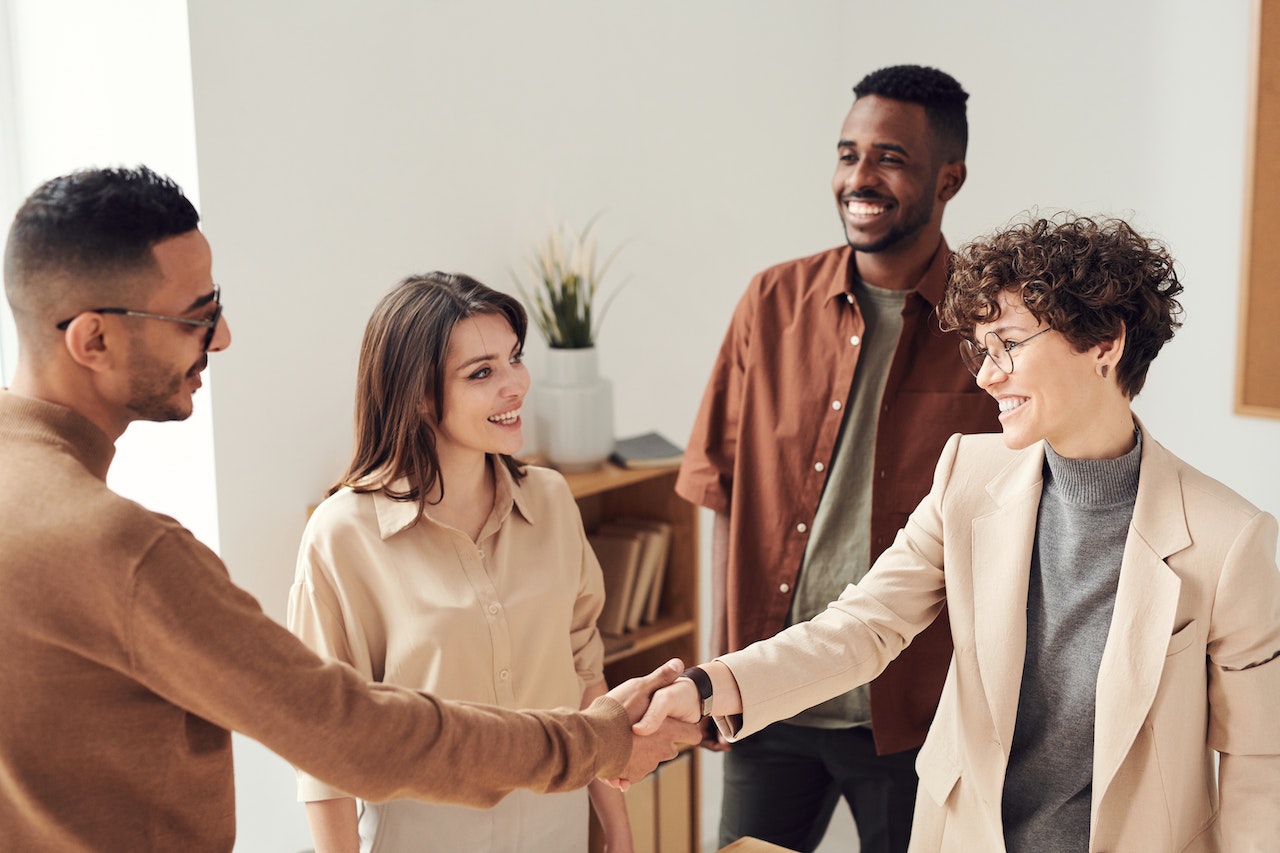 If given a choice, what is the most cost-effective hiring method, direct advertising or employee referrals?
You'll probably say the former (since it utilizes a significant chunk of your resources and time), but did you know that employee referrals arguably fare better?
The popularity of employee recommendation programs is rising for a good reason.
Compared to candidates who apply through a company's careers website, referrals have been demonstrated to cut the hiring time by over 50%.
These programs shouldn't, of course, be your sole recruitment medium, but there are several advantages to creating a successful one. So, should we get down to the bottom of it?
What is an employee referral program?
An employee referral is a recommendation made by an existing employee or an outside party.
Most of the time, referred candidates don't use the standard application process; rather than responding to a compelling job advertisement, they have a friend or acquaintance who works for the company submit their CV on their behalf.
The recruiting team will then decide if they're a suitable fit using the same procedures as the other candidates, including analyzing their CVs and professional experience, evaluating their performance on assessments tailored to the position, and conducting interviews with them.
An employee referral program is a better-organized method of managing employee referral requests for your business.
If you still need an employee referral program, your employees can suggest potentially suitable candidates. Still, if this only sometimes occurs, then referrals are not a reliable source for recruiting.
On the other hand, running employee referral campaigns gives your hiring strategy an extra tool. In other words, you've made progress in locating the ideal employee.
What are the benefits of an employee referral program?
The following are the primary arguments in favor of establishing an employee referral program at your business:
Recruit faster
Most of the time, when your coworkers recommend someone they know, they can already vouch for that individual and ensure they satisfy the qualifications for the position.
You can move directly to communicate with the recommended prospect without first posting the job or screening resumes.
A further intriguing finding from Glassdoor reveals that referral candidates are 2.6% to 6.6% more likely to accept a job offer.
Save on hiring costs
You inevitably lower the associated costs by proceeding through the hiring process more quickly.
For example, instead of employing an outside recruiter to provide a shortlist of qualified applicants, ask your employees to identify persons with the necessary talents at no additional cost (or at a lesser price if you offer a referral incentive).
Likewise, you can reduce the costs associated with an unfilled role by filling roles more rapidly.
Getting better culture fits
If you conduct a thorough evaluation, you will know that your new hire can perform the job, but how certain are you that they will gel with the team and the business?
But, if the applicant is a reference, they are already familiar with the corporate culture and have decided to fit in.
Employee recommendations increase retention because they bring new hires into an environment where they already know at least one person and know what to expect.
Increasing retention doesn't just apply to candidates but also to current employees who successfully suggest other people for positions.
Hire for specialized positions at a much faster rate
You might post a job ad for some vacancies and receive many qualified applicants immediately.
You might also look through a portfolio website and discover outstanding experts right away who meet your requirements based on their work samples.
But, hiring is more difficult for specialized positions. You may use extra hands on deck whether you took over a sizable project and need to grow your teams quickly or seek difficult-to-find expertise in a fiercely competitive environment, like the tech scene.
These days, your coworkers might serve as your hiring partners by helping you find possible applicants in their networks. This is an additional supply of candidates for your recruitment process.
Building an employee referral program
Employee referrals are often more affordable, quicker to hire, and more dependable than traditional hires, making them an excellent recruiting tool.
Thinking of starting your program? We gathered some tips to help you:
Make the referral process simple
The whole employment referral program needs to be simple.
Rules and incentives for referrals should be easy to comprehend and follow so that staff members don't feel that making a referral would be extra labor.
Inform your company's internal network about your incentive program and emphasize the most alluring incentives. Make sure to offer detailed guidelines, so everyone knows about the referral process.
Posting the information in common locations where workers congregate, such as a break room, is also a brilliant idea.
Consider information regarding your employee referral program in your new hire onboarding process.
Provide a variety of rewards
An employee referral program must always provide some monetary, non-monetary, or both incentives.
Paid vacation days, increased personal days, enjoyable gifts like coveted consumer electronics or high-value gift certificates, and donations to the employee's preferred charities are other employee referral program incentive ideas besides monetary bonuses.
Use a tiered system if you plan to use money as an incentive; it will be the best way to encourage employees to participate in your referral program.
For example, give a flat fee for each reference and more if the recommended applicants are invited for an interview, employed, or retained.
Make sure you can track referrals
You can use an applicant tracking system or even a spreadsheet to log the details of all the referrals.
Depending on the technology you use, provide a central spot for referral tracking. This will make it easier for you to evaluate the program's success and maintain a clear record of which staff recommended a client.
This is also a terrific method to develop your pipeline of potential employees for future openings. Even if you initially reject an application, you can always return to your list if new openings become available.
Hezum, a complete HR solution for small to mid-sized businesses, offers a secured and centralized database you can use to upload your employee referral efforts.
With this feature, anyone involved in the recruitment process stays in the loop.
To summarize
The fastest way to make better hiring is through an employee referral scheme.
Your business will probably spend less money on hiring and onboarding new employees, and you'll always have a promising pipeline of applicants.
For additional pointers on developing a solid workforce, visit the Hezum website. We can also schedule a demo to discuss how Hezum's solutions can elevate and streamline your business.