About Time: Understanding Time Tracking Software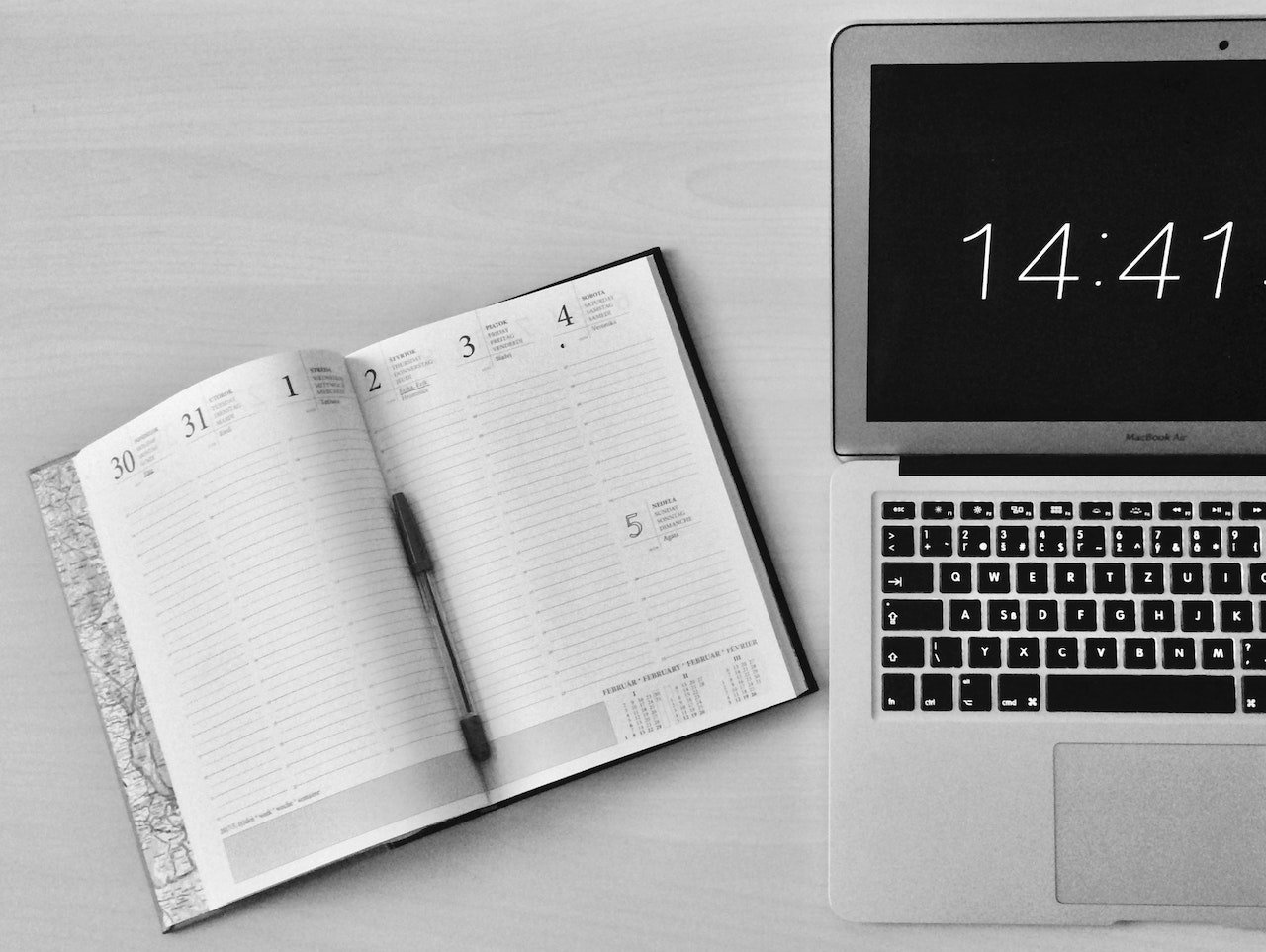 The combination of highly advanced technology and fast Internet speed made the world "smaller."
For companies, this amazing combo made it possible to assemble a global team of employees. Even offering a work-from-home arrangement is relatively easy with a fast laptop and Internet connectivity.
With the rise of remote teams working across different time zones, the challenge is now passed on to the Human Resources team.
When your employees are on different shifts, how do you ensure they're working full hours? That productivity does not suffer when they're not physically in the office?
Enter time tracking software, a monitoring tool that could be your HR's newest best friend.
What is a time tracker?
A time tracker is a tool that logs the hours spent at work.
Modern time trackers give companies insights into how well their employees manage their time.
For example, the former can identify particular assignments, customers, or projects and define them according to their time-tracking software.
From there, employees can log the specific work hours they spent working on one project to the next.
Because of this feature, the time-tracking software is also valuable in invoicing systems. For one, companies can compute hourly pay through the platform. Some iterations of this software can even pay the employee directly.
Today, hourly workers, independent freelancers, remote teams working on international projects, and businesses like software development firms, digital marketing agencies, legal firms, or construction firms are the primary users of time trackers.
This kind of software aids in organizing and consolidating efforts to finish an activity, like creating digital products or even attending a sprint.
How does a time-tracking system work?
Since the software isn't exactly new, there are quite a few techniques in the market today. Still, the idea behind the system isn't that complicated, and most operate similarly.
There are three main parts to time tracking:
Without technology, all these components were done manually by your HR team.
Today, they are frequently managed by computer programs created especially for that purpose, but some businesses do all or part of their time tracking manually.
The daily procedure through which an employer keeps track of employees' start and end timings and any breaks not specified in the employment contract is known as time entry.
These times are referred to as timestamps and can be noted on a timecard, a physical record, or electronically using a spreadsheet or time-tracking software.
"Clocking in and out" and "punching in and out" are frequently used to describe time entry. The latter term alludes to "punching" the button on a physical clock to record the time.
An employee is clocked in and out using a unique identifier in modern software-based systems; time-tracking features integrated into point-of-sale systems frequently use an employee's initial and end-of-day log-out to complete time entry and allow system access.
The times of day the system records are known as timestamps in electronic and manual systems, and a timesheet maintains a record of each employee's timestamps.
A company needs approvals to guarantee accuracy and conformity with the law regarding compensation.
At this stage, HR or the software will determine the overall number of hours worked and any overtime hours. Typically, a manager will review employees' timesheets for the pay period to ensure that they are accurate.
All time tracking requires reporting in some fashion, mainly to send confirmed and approved hours to payroll for processing.
Additionally, time monitoring reports have strategic advantages because they can be used to assist a company with budget research or find pay inconsistencies.
The benefits of utilizing a time-tracking software
Why is a time-tracking system beneficial to companies?
A time tracker can aid in project time management by keeping track of the time spent on tasks. This function is quite beneficial, especially for workers who have flexible work schedules.
Time tracking lets you and your team members interact more efficiently and keep each other informed of the project's status.
Additionally, you'll always have access to the data with cloud-based time-tracking software. All team members are kept up to date with a well-designed project management tool that includes a time monitoring component.
They can determine who is in charge of each task, what has been accomplished, how long it took, and an estimated time for completion.
Time trackers can generate a lot of data, meaning businesses get a lot of information and insights into their operations.
They may keep track of everything happening on a project or employee level, including which tasks are pending, past due, or require overtime, to mention a few.
The company's workflow, project costs, and resource planning can also be optimized using these analytics.
Lastly, the time tracking system improves team productivity, fosters trust, and cuts down on time wasted on social media and web browsing. It enables you to cultivate productive and effective working practices for your team.
The best time-tracking software for your business
Earlier, we mentioned plenty of time-tracking platforms available in the market.
We picked out some standouts for you to save you time:
1. My Hours
Use My Hours to set up projects and tasks for your work. With this time-tracking tool, you can order jobs by importance, add information, and distribute them among your team. You can also create an expected budget to ensure that you are devoting the proper and reasonable amount of time to a project or work.
Every client, project, task, and team member can apply a specific rate to them using My Hours. Additionally, when they change, you get to pick how the new rates will apply to your prior work.
2. Toggl Track
Toggl Track features more than 100 connectors, including those with Asana, Salesforce, Jira, Zapier, and many others. This makes it simple to incorporate it with the tools used by your team.
You can easily keep track of your time with Toggl Track by using the web app, desktop app, mobile app, or browser extension. All of your data will sync up immediately.
Idle detection is another helpful feature of the software; it alerts you when you aren't using your computer and offers to adjust your timeline. This is quite helpful when using a time-tracking tool.
3. Everhour
Everhour is a time-tracking program that assists managers in keeping track of crucial tasks and workflows, including billing, payroll, and budgeting.
Receive straightforward and adaptable project billing, create budgets to monitor progress in real-time, get timely alerts, and much more. This app, like many others, incorporates project management tools like Trello, Asana, Monday, and Jira.
Everhour is mainly focused on budgeting, payroll, and bills and also enables you to create tasks, segment them, and add time estimates to keep everyone informed and on schedule.
4. Big Time
RescueTime is an automatic time-tracking tool that is available for almost all platforms.
The most fascinating features of RescueTime are made to improve your ability to concentrate and handle intellectually taxing, high-value tasks.
These tasks are referred to as "Focus Work" by RescueTime, and you may choose the functions that fall under this category in your preferences and set objectives for how much Focus Work you want to complete each day.
5. Hezum
There's the time your employees spend at work and the time they spend recuperating or out on vacation.
Since time tracking software is an HR's best assistant, Hezum, a 360 solution for small to mid-sized companies, takes a spot.
Time tracking can help boost productivity, but the wonders of allowing your employees to take a much-deserved break cannot be underestimated.
With Hezum, employees, and HR connect to the system for more straightforward vacation and other leave scheduling.
Apart from the time off management feature, Hezum also packs it on with the HR solutions such as onboarding and an Employee Self Service (ESS) that allows employees to access HR-related documents and information.
To summarize
When it comes to choosing the best time-tracking solution, it's all up to the needs of your business.
The good news is that there are plenty of platforms—cloud-based time tracking, project time management, or employee time tracking, you name it.
Want to learn more about Hezum and what we can do for your business? Visit our website today.